Online furniture brand Swoon has released a new collaboration with national high street retailer Marks and Spencer.
The collaboration sees two new design-led living room collections, available exclusively at M&S, which will go live from 21 September 2023.
"A leading voice in the next wave of furniture design, Swoon is renowned for its unique and playful look," M&S said. "With an ambition to spark home obsession everywhere, they create distinctive designs that owners will want to keep forever. Combined with M&S' promise around quality and value, this debut collection offers an exciting update for AW23.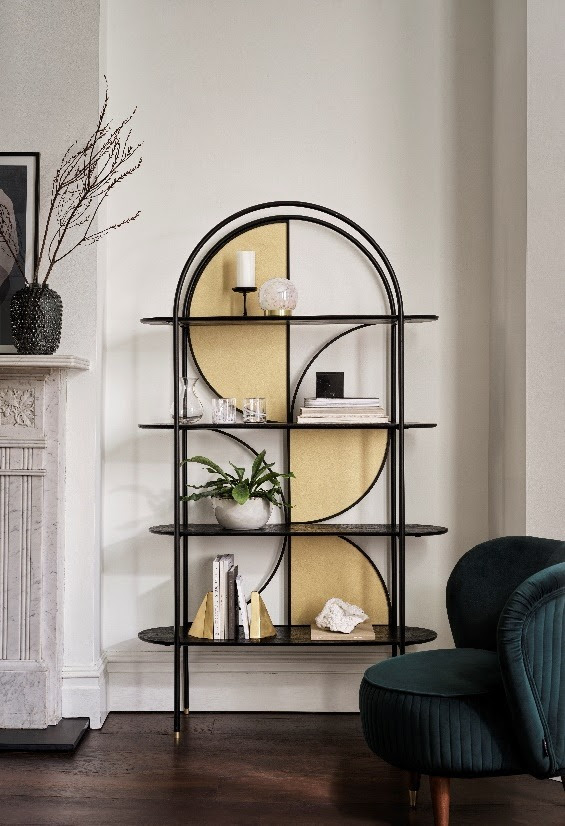 "The Odette collection is a chic range with playful shapes and decadent detail, fusing classic elegance with vibrant contemporary design. With opulent materials and rich finishes, the collection seeks to evoke the feel of your favourite cocktail bar or a luxe hotel lobby. Art deco meets industrial style with the combination of dark wood, varying texture, and curved gold details, adding interest to living spaces through quality craftmanship.
"The second collection is our polished mid-century edit, Figureroa, whereby classic style from this era meets modernist loft-living. The overarching aesthetic brings rich textures and neat silhouettes, encapsulating the very best of mid-century design with modern minimalism."