Emma Rackley, Director of Furniture and Home at AIS (Associated Independent Stores), reflects on their recent Big Furniture Award win.
Upon receiving their award, AIS and the team were delighted to have won the Best Buying Group category in the Big Furniture Awards, as voted by the furnishing industry. "We would like to take this opportunity to thank our members and suppliers for their continued support, and everyone in the industry who took the time to vote," Emma said.
"We are a very passionate team at AIS, committed to supporting the industry and championing the independent retail sector, and this recognition makes our hard work and dedication even more worthwhile."
As the UK and Ireland's leading buying and services group for Fashion, Home, and Leisure, AIS members are at the heart of everything the buying group does. Their primary goal is to increase member profitability, which it achieves through their collective buying power, group leverage, and inhouse expertise.
Emma continued: "We negotiate special buying terms and discounts and deliver enhanced margins and exclusive product to ensure our members continue to thrive and stand out in the market."
Membership also includes unique benefits such as a central payment facility CENPAC, which improves efficiency and provides resource savings for both members and suppliers.
"As a collaborative partnership, we offer members a bespoke service, including help, advice, and inclusive support, with a strong sense of mutual advantage for members and suppliers alike," Emma said.
"As a group, we have continued to face challenges through 2023, but we have worked hard to strengthen relationships with our preferred suppliers and have invested in joint business plans to ensure we continue to drive value and new product innovation for our members.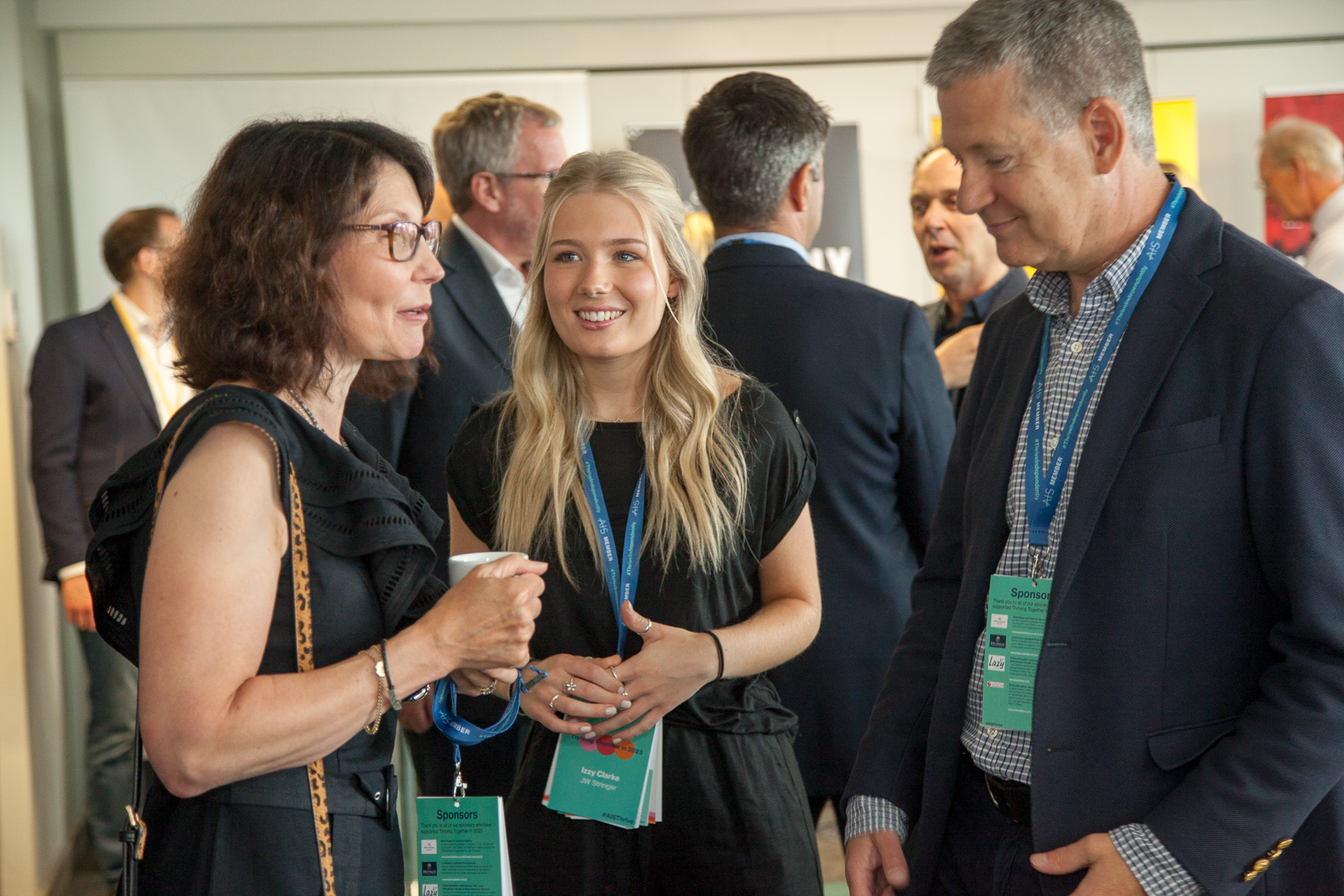 "Through our continuing work with Scarlet Opus, our trend and insight forecasting partner, we are also focusing on key shifts in consumer behaviour, with regards to the products customers are purchasing, and the retail experience they expect.
"We recently came together for our first face-to-face AIS Conference since the pandemic, with the theme 'Thriving Together in 2023' serving as a reminder that as a group, we are stronger together."
Emma noted that members enjoyed a "fantastic programme of industry experts" who delivered insight across fields including sustainability, ecommerce, digital marketing, consumer behaviours, and trends.
"It was great to see our members benefit from the conference, not only from the speaker sessions, which included keynote Mary Portas, but also from the networking, socialising, and general camaraderie that was present throughout the day," Emma added.
Going forward, and in line with enduring fluctuations in the retail climate, AIS will be supporting members with new products to "excite and entice" their customers.
"We'll be showcasing these new products through our online membership Hub, and at our upcoming INDX Furniture shows, the next of which is taking place at our West Midlands event venue Cranmore Park, on 19-22 January 2024," Emma revealed.
"INDX Furniture is a fantastic opportunity for our members, retailers, and suppliers to connect, network, and celebrate the industry and in January 2024, we'll be bringing together a trend and innovation-led product showcase across upholstery, living room, dining room, garden, and accessories. "
Running Friday to Monday, the first day of the show will be reserved exclusively for our AIS members, while the team looks forward to welcoming general trade colleagues across the subsequent days.
Anyone wishing to visit INDX Furniture should complete online registration at www.indxshows.co.uk and for more information on the benefits of AIS membership, interested parties should visit www.aistores.co.uk