MattressTek Directors, Shaun Peel and Michael Birtwistle, talk about their recent expansion, award recognition and machinery developments.
Earlier this year, machinery manufacturer MattressTek, experts in factory automation, mainly for the mattress manufacturing and foam processing sectors, expanded the industrial unit at its single facility in Rossendale, Lancashire, from 15,000sqft to just under 22,000sqft to house a showroom for stand-out machines in its range, as well as those in development.
The expansion follows recent award wins, including the 'Most Innovative Mattress Machinery Manufacturer 2023 – UK' by SME News in their Business Elite Awards, as well as being recognised as 'Export finalists' in the Red Rose Awards and attending a reception at the House of Lords after being named a finalist in the 'International Trade category' of The Manufacturer's MX Awards. MattressTek are now shortlisted Global Britain finalists in the MEN Business Awards, which will take place on 11th May, along with the BusinessDesk Company of the Year Awards and Insider North West Made in the North West Awards in the Export and Digital Engineering and Technology categories. MattressTek has also achieved the Defence Employment Recognition Scheme Bronze Award after signing, pledging and committing to the Armed Forces Covenant, which supports the employment and positive promotion of the work and sacrifices of serving and veteran members of the forces.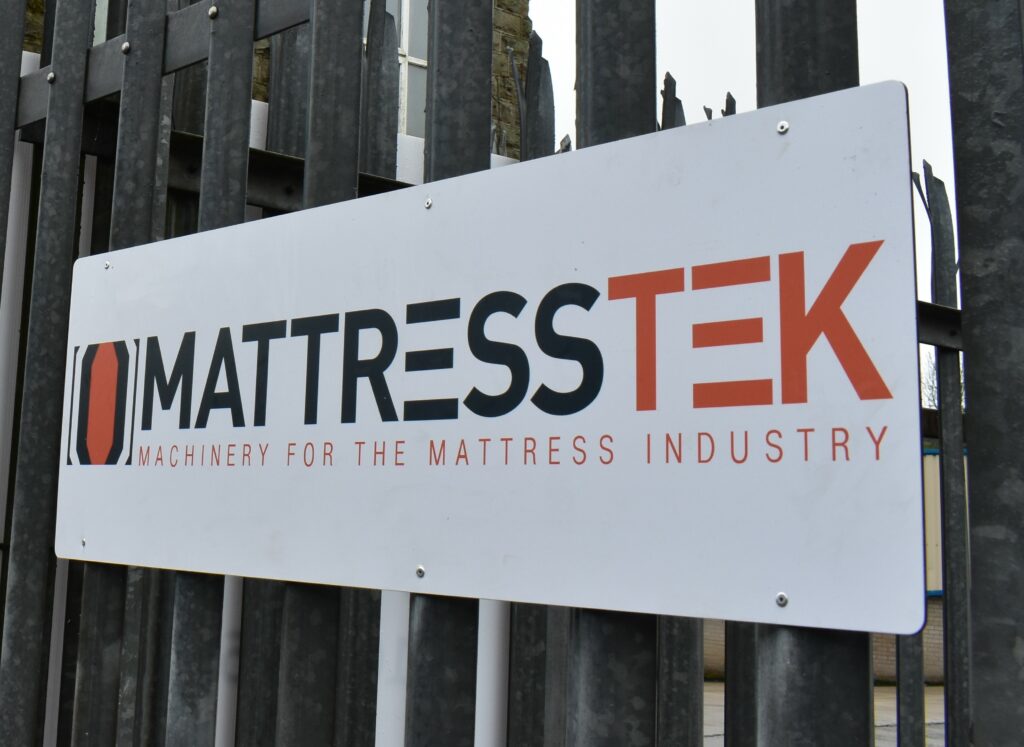 "All of these accolades and successes further justify our position as a leader in the manufacturing machinery industries," Shaun says. "We have redeveloped our mattress border cutting machine to include a stamp labelling element (BMCTek), which prints H and V symbols to represent handle and vent panel orientations respectively. We have also adapted our Stacker into a De-Stacker after a US customer re-envisioned its processes, and our Roll Slitter, for use when re-rolling and slitting all manner of materials, from flooring, fabric, foam and polymer."
The additions, which help to ensure accuracy and specific cutting and slitting, includes a blade sharpener, measuring rule, roll counter and secure-release handle. This popular machine has been used in various sectors of manufacturing, not just as part of the preparation and converting of materials and components used in the mattress manufacturing field. They were also commissioned to conceptualise, design, build and test a new divan border cutting and notching machine (MMCTek).
The business has seen growth in its turnover and workforce, along with expansion into sub-sectors, such as foam processing and materials handling. "Our integration of programmable technology and sensors into full production line enables the automation and ease of processing for our customers, as well as wider markets," Michael revealed. "This reinforces our differentiation in the market, where some manufacturers are still relying on manual processes by operators which risk monotony, high staff turnover, and health and safety incidents, and aligns us as an expert provider in the inevitable transitions in the face of Industry 4.0 and digital transformative technology."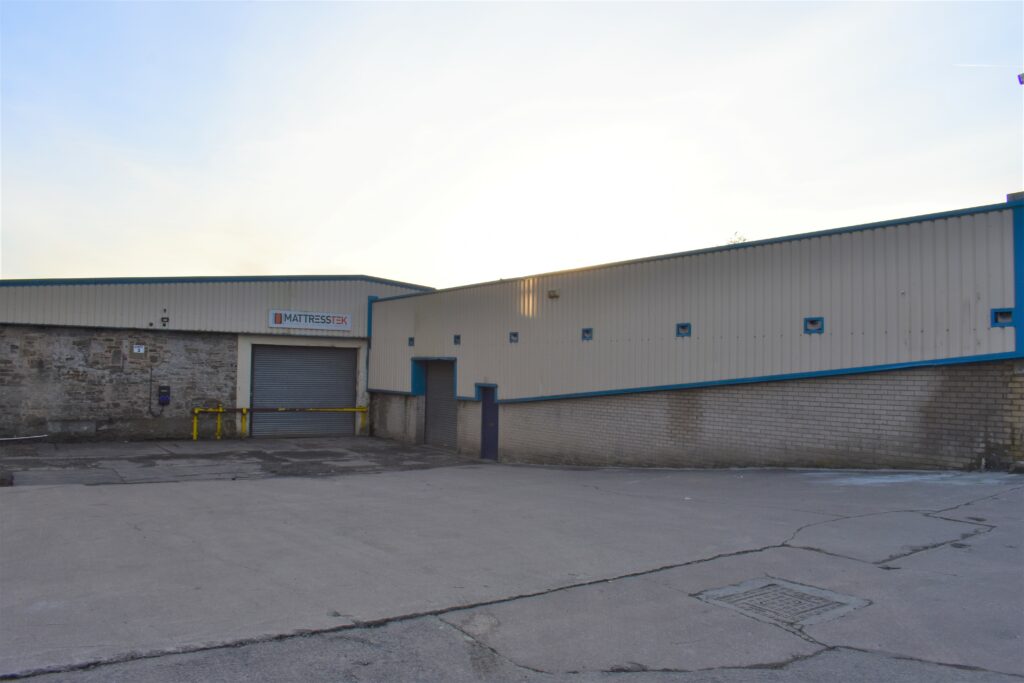 MattressTek have also been successful in being awarded a 50% funding claim from the Department for Business and Trade (DBT, formerly Department for International Trade) Internationalisation Fund, through their Northern Powerhouse division, supported by their local trade advisor, and are currently submitting a project for funding through Lancashire Manufacturing Growth Fund, guided by Boost and GC Business Growth Hub.
Whilst MattressTek are dedicated to their UK roots, 70% of business is export, covering the US, Mexico, Australia, Asia and Europe, as well as new business enquiries from as far as UAE. "Our international growth shows no signs of slowing down, as we have just signed a deal with a US distribution agent – AtoZ Automation, a division of AtoZ Packaging Enterprises, Inc," Shaun said. "They are looking forward to showcasing their expanding range to expanding markets at Interzum at Koelnmesse in Cologne, Germany in May."
With the mattress production markets growing, alongside the foam processing and innovation capabilities, the team at MattressTek are "optimistic and excited" about the coming months and look forward to welcoming more partners along the way.