Lighting designer and distributor, där lighting, is celebrating after winning the award of 'Best Stand' at the recent Spring Furniture & Bed Show.
Taking place during 16-17 May at the NAEC in Stoneleigh, Warwickshire, the two-day event, organised by Minerva, saw over 70 exhibitors showcase their latest ranges and services.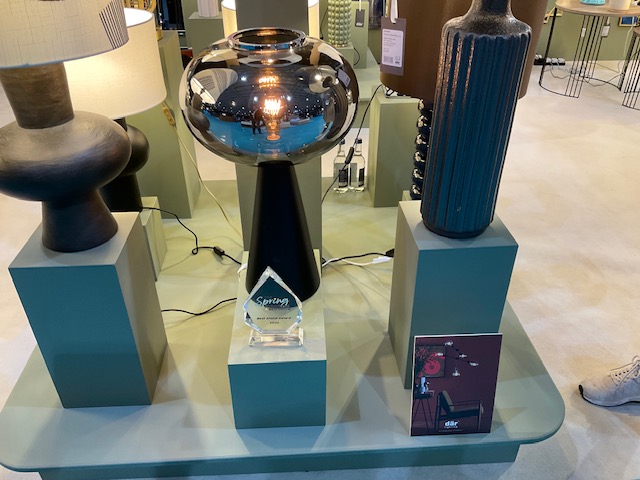 The awards ceremony was held in the evening of the first day where där lighting was crowned as 'Best Stand' champion, with Paul Norman, National Commercial Manager, collecting the award on the night.
Commenting on their award win, där lighting said: "We are one of the best-known designers and distributors of lighting for the home in the UK. To be recognised with this award is testament to the company and our products.
"We felt our stand looked fantastic and we are all delighted to win this award."
Minerva Furniture Group Chief Executive, Jim Orr, added: "Following an incredibly challenging review we were finally delighted to present our Best Spring Furniture and Bed Show Stand Award to DAR Lighting for outstanding product selection, presentation and visual impact.
"There were several amazing Stands at this Spring's Show and the decision was a difficult one, however in the end we decided that DAR's Stand 'was' the best Stand at the Show. The DAR Stand also received many fantastic reviews during the Show from our visitors, and therefore totally deserved to receive our Award."