Upholstery manufacturer La-Z-Boy has announced some key changes to its leadership team with two members of staff being promoted.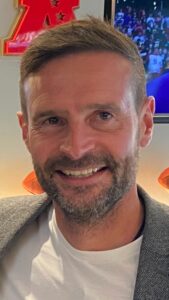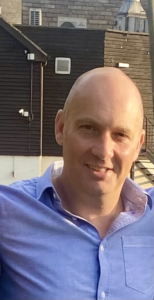 Mark Draper, who has been the managing director of La-Z-Boy UK for the last two years, has been promoted to the role of vice president of International. In his new role, Mark will be responsible for the commercial aspects of all the La-Z-Boy businesses outside North America.
In his time at the helm of La-Z-Boy UK, Mark has grown the business, strengthened relationships with key customers and navigated the company though the covid 19 pandemic. He was also instrumental in successfully integrating Furnico Furniture Ltd after the Lancashire manufacturer was acquired by La-Z-Boy last year.
Richard Greenwood will replace Mark as managing director of La-Z-Boy UK. He has been promoted from his role as sales director – national accounts UK, a position he has held since May 2021.
In Richard's time working for La-Z-Boy, he has significantly strengthened the brand's relationship with its largest UK customer, ScS, a leading furniture retailer with almost 100 stores. He has worked in sales for more than 25 years, dealing with some of the UK's largest retailers as well as managing and developing national sales teams. Richard will be bringing this knowledge and expertise to his new role.
Keith Wilson, president of La-Z-Boy International, said: "I am delighted to welcome both Mark and Richard into their new roles at La-Z-Boy. Both have already proved themselves to be important members of the team and will help us to continue to grow the La-Z-Boy brand, both in the UK and our other international markets outside North America."
Both Mark and Richard are based in the UK and began their new roles at the beginning of this month.
In other news, La-Z-Boy boss Melinda D. Whittington has visited the brand's Lancashire factory to see the new lines of British-made goods being produced.
This was Melinda's first visit to the UK since she was promoted to the role of CEO and president of La-Z-Boy Incorporated, the global recliner furniture specialist, in April 2021. Her trip included visiting La-Z-Boy's factory in Colne and touring the production floor, along with visiting the firm's UK and International headquarters in Maidenhead, Berkshire.
As well as meeting the management team, Melinda got involved in some of the work going on in the factory and had a go at upholstering a footrest on a piece of furniture being manufactured there. The factory plays a key role in La-Z-Boy UK's international supply chain.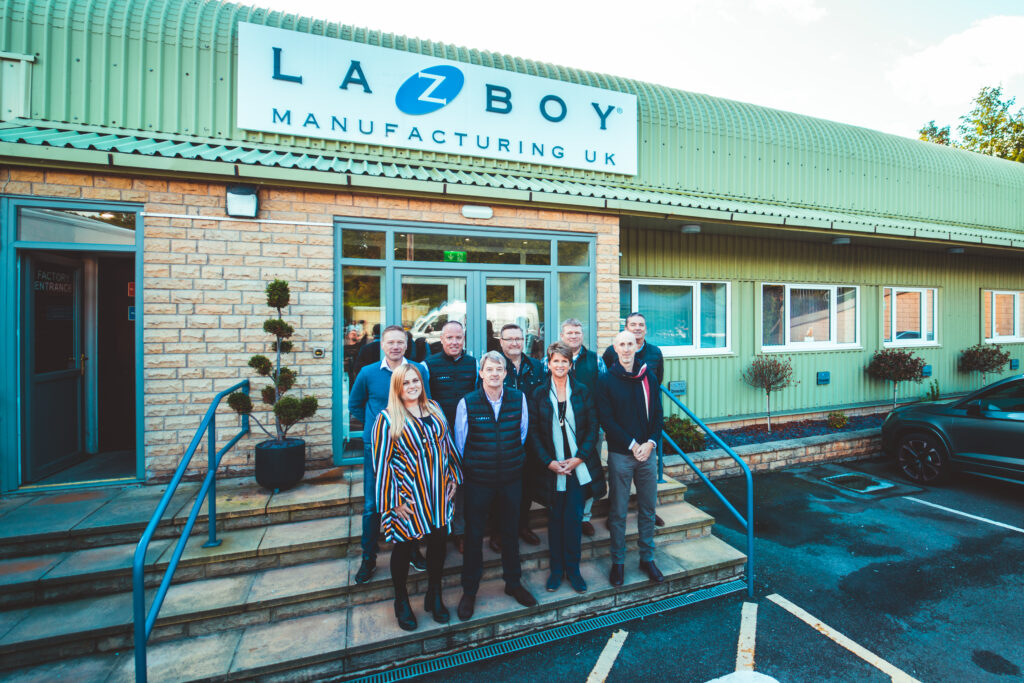 "It's been exciting to see the innovative approach to product and brand within this part of the world, and to meet in person the team who make our products a reality," Melinda said.
"La-Z-Boy UK is one of our leading international markets and will be the focus for further leadership team visits as we seek to learn more from our international businesses in the lead up to our 100 year anniversary in 2027."
Mark Draper, vice president of La-Z-Boy International, said: "The UK team has been delighted to welcome Melinda to Britain and show her the work we are doing here. Her visit shows La-Z-Boy's ever-increasing commitment to the UK and beyond.
"As a brand, we are working hard to design and manufacture new collections which meet the needs of consumers. Our Made in Britain sofas, chairs and recliners showcase the high quality of British craftsmanship, help support the local economy and balances our reliance on overseas shipping, which can currently be unpredictable."
In addition to her factory visit, Melinda visited national furniture retailers, including the flagship SCS store in Coventry where she met with Steve Carson, CEO of SCS. She also held a Q&A session with staff at La-Z-Boy UK's head office and paid visits to a number of independent furniture stores which stock the brand.