One of the most innovative mattress manufacturers in the UK, GNG Group, has further enhanced its diverse range of products.
Using its experience as an approved supplier to the NHS, GNG has developed its brand new KomfiMed range, an industry-first which combines medically-proven foam with TrueGel technology, plus the environmental benefits of Ecofoam. "This product delivers excellent pressure relief while minimising motion transfer and regulating temperature to provide a peaceful night's sleep," says Richard Gretton, commercial director of GNG.
Specifically engineered for enhanced support, the range gives excellent spinal alignment and relieves stress on joints. A highly advanced material known for its exceptional comfort and therapeutic benefits, medically-proven foam is crafted with precision and adherence to strict quality standards. It offers a supportive sleep surface while conforming to the body's contours. The range is available in soft, medium and firm options.
"The Komfi collections include the vacuum-packed Unity range, launched last year, which provides an affordably priced mattress and is proving very popular. Offering excellent value as well as quality and comfort, Unity also delivers the benefits of Ecofoam which is made from 100% recycled and re-engineered foam, and is able to be entirely recycled when it reaches the end of its natural life," Richard said.
All products in the Komfi Unity range have recently achieved Crib 5 (Ignition Source 5) accreditation, making them suitable for the contract market. Following rigorous testing, these models have passed UK Fire Regulations 1988 and are now categorised as being Crib 5 Medium Hazard in line with BS7177.
The Komfi range is ideal for the rental market, student accommodation, hotels, bed and breakfast accommodation, holiday parks and boarding schools.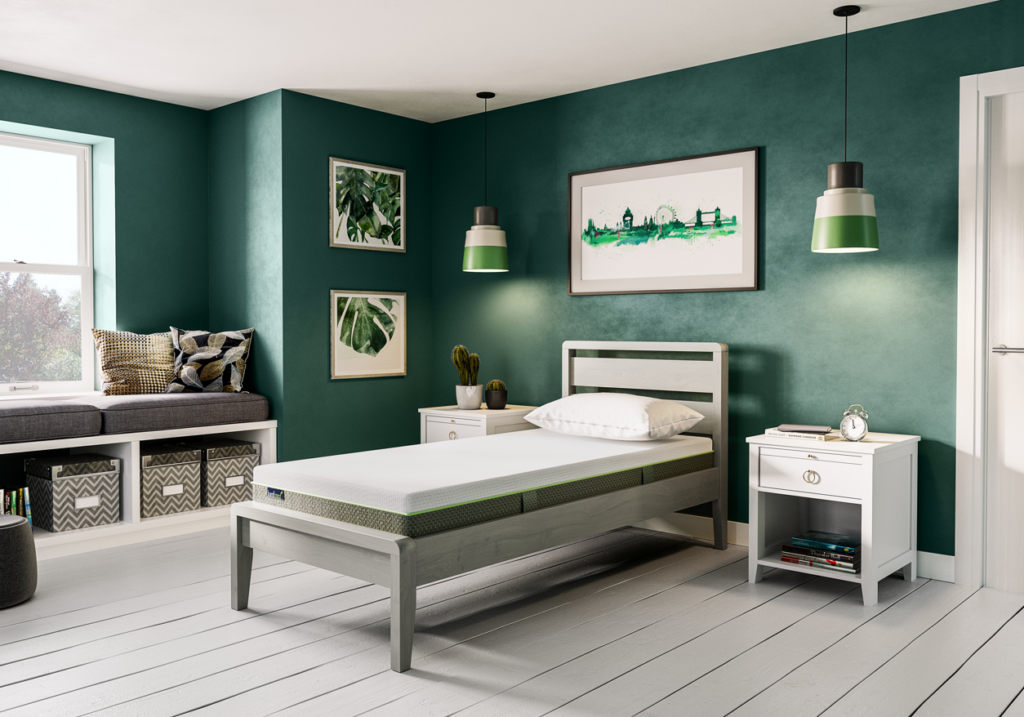 The luxury Sonlevo brand is also available from GNG. Complete with unique TrueGel grid system technology, the range gives maximum support while minimising pressure and regulating temperature.
Offering correct posture support and ultimate comfort, our entire Sonlevo range is recommended to its members by the Football Medicine and Performance Association as these mattresses help achieve the best sleep and, consequently, the best performance.
GNG also represents Nectar Sleep. With a focus on exceptional comfort, combined with a 365-night trial and lifetime warranty, Nectar Sleep mattresses are designed to meet the demands of modern living.
Richard added: "Our in-house team here at GNG are constantly looking for ways of improving our products while retaining great price points for our customers across all of our ranges, from the popular vacuum-packed Komfi models to our premium Sonlevo brand. We offer stock discounts and quick lead times, and do everything we can to support retailers and enable them to offer their customers an affordable, quality product which is more important than ever in the current challenging economy."
With purpose-built 40,000sq ft manufacturing facilities in West Yorkshire, GNG is one of the UK's leading manufacturers of rolled mattresses in the UK and has been accredited as a carbon neutral company.
See the complete Komfi and KomfiMed range, along with Sonlevo and Nectar Sleep, on Stand D40 at the Bed Show.