Terry Bridger, UK Sales Manager at bed innovator and manufacturer Kaymed, talks about their recent award recognition and the eagerly anticipated launch of their brand new ranges.
What's it like to be a Big Furniture Awards winner?
We were delighted to have been recognised as the Best Bed Supplier (Mid Range) in the Big Furniture Awards.
What's even more pleasing is that Big Furniture Group subscribers were free to vote for any company in all of the categories, rather than suppliers having to either send in entries (as per other awards platforms) or be selected onto a shortlist.
This means that these awards reflect the opinions of those who work on the frontline, and they are very aware of the brands that offer the most commercial products. They interact with consumers every day and want to show them products that have a real wow factor when laid on. I'm very happy they love our products as much as we do.
Congratulations are also due to our fantastic sales team, who are the faces of Kaymed out on the road, and frankly the reason why anyone out there voted for us in the first place. We would also like to extend our sincere thanks to everyone who voted for us and look forward to showing them our new range of even more exciting products at the upcoming AIS INDX and NBF Bed Show events.
How are the plans for the shows progressing?
We will have some new and exciting ranges being launched at both the INDX and NBF Bed Show, including the launch of Therma-phase Ultra – the third generation of this technology. To say we're excited is an understatement!
How does Therma-phase work and what is it changing?
The current Therma-phase+ material contains the patented phase-change technology that is exclusive to Kaymed, combined with highly conductive copper.
When the mattress is laid on, it is both warmed and compacted by your body. The copper then acts as a thermal pathway to increase the speed of heat transfer into the phase change material, which then stores and releases the heat to regulate the surface temperature.
We are adding a new ingredient in the shape of highly conductive precious metal microbeads, that will make that transfer of heat from the surface happen even quicker. We have also tweaked the recipe slightly, to produce what we believe will be the best feeling visco-elastic/memory foam product in the market.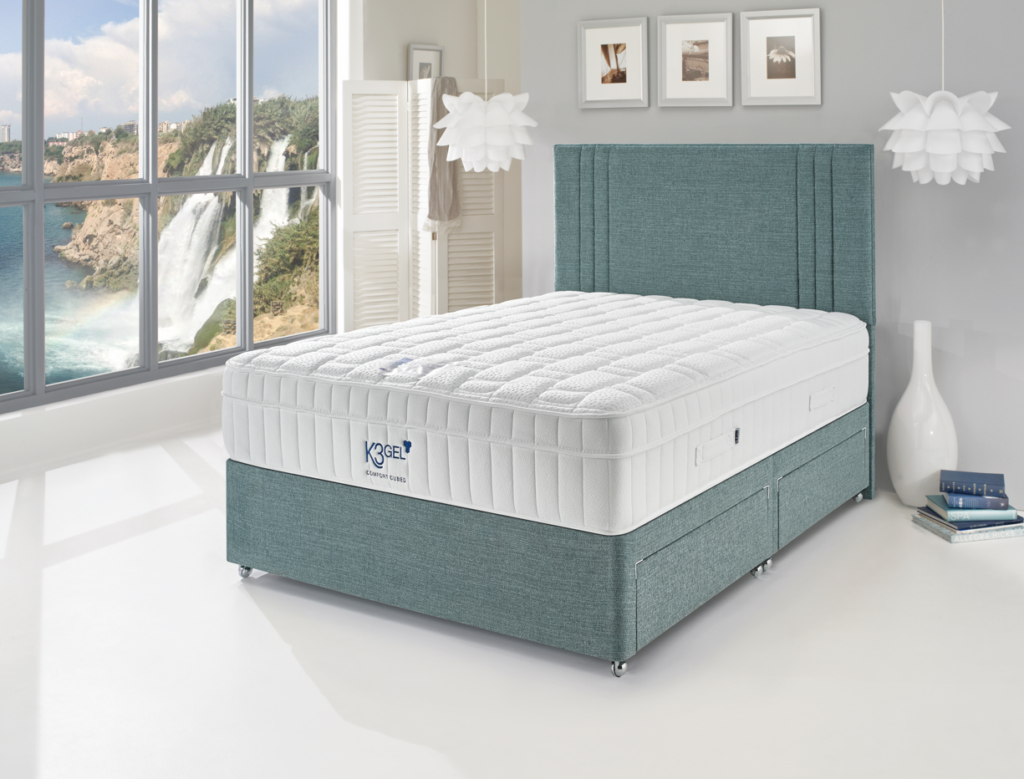 Did you develop the foam inhouse?
We did exactly that. We are fortunate to have enormous advantages over our competitors, because we are not only the exclusive suppliers of various patented technologies, but we manufacture our own foams at our site in Dublin. This allows us to develop our own foams, using inhouse expertise to create the exact product we want for the UK and Irish markets.
Are there new products that aren't made with memory foam?
There will be two. I will start with The Silver Collection, which is a non visco gel foam with a twist. We have infused the foam with Silver Microbeads that help to disperse heat away from the surface, making the surface cool faster than other gel foams.
There will be four models in the collection, and they will be a great addition to any stockist's floor.
What prices will these models retail at?
They will sit below the Therma-phase Ultra models, as our starter technology range.
Can you share more about final range?
We are enormously excited about this one, and it is certainly a new direction for us to go in as a brand.
Regu-Latex is a new collection containing graphite infused latex. This means that we can now offer the consumer that incredible instant response feel with heat dispersing qualities.
We have combined the Regu-Latex material with pocket springs, to create a range of four incredible models. I really think that our stockists are going to love these products and we are expecting great things from them. We can't wait to show them off.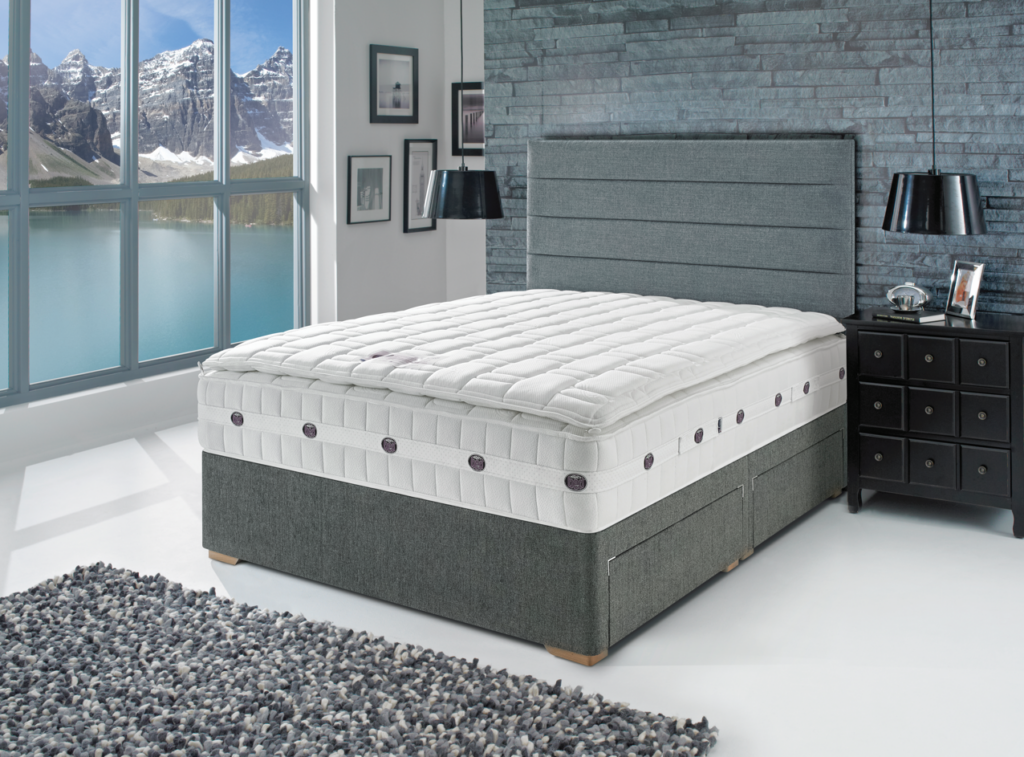 Where will they sit in the collection?
These models will be our premium foam offering, sitting above the Therma-phase Ultra models by retail price point.
Are there any existing products getting an upgrade too?
Our Mighty Bed collection is based on the development work we do for the luxury hotel market, and they are the consumer equivalent of those products. So, there are changes being made that reflect the improvements we have made to our hotel collection over the last few years.
In addition, our K3 gel models are getting a facelift for 2024, and we can't wait to hear the reactions to that change as well.
Is there anything else new that we need to know about?
It's "all about the base"! As you know, divan bases have moved to become statement pieces since manufacturers started using upholstery fabrics. The divan set has seen an enormous growth in popularity and has effectively become a sofa that you sleep on in the eyes of the consumer.
We have some stunning fabrics that will blow your minds, and you might need to bring your sunglasses when you visit us at the NBF Bed Show. We can't wait to see you.