Mike Hobson, Managing Director at Sleepsense International, shares an insight into the company and why they are the trusted partner for bedding solutions.
Sleepsense International specialises in helping brands and retailers develop and launch new product propositions within the bedding category. Their unique approach to outsourcing streamlines the entire process, making it more efficient and cost-effective.
"As a third-party white label bedding company, we take care of everything from product development and sourcing to branding, packaging and shipping," said Mike Hobson, Managing Director at Sleepsense International. "Our goal is to help our clients bring their vision to life and reach their target audience with high-quality, innovative bedding products.
"I first looked at the bedding industry after working for some of the biggest bed manufacturers in the UK and it was so fragmented in terms of buying and supply chain with customers having to use five to six suppliers to buy one type of pillow, for example latex, wool, natural or foam.
"There had to be a simpler way to serve the trade. This is why Sleepsense International was created. We've designed our model to be able to offer our customers a truly one stop shop – with a min MOQ of just one box delivered direct and with a choice of over 100 pillows all stocked with us. With choices from major brands like Sleepeezee, Airsprung, Mammoth, Millbrook and Pillowheadzz, plus many more, we really are a one stop shop."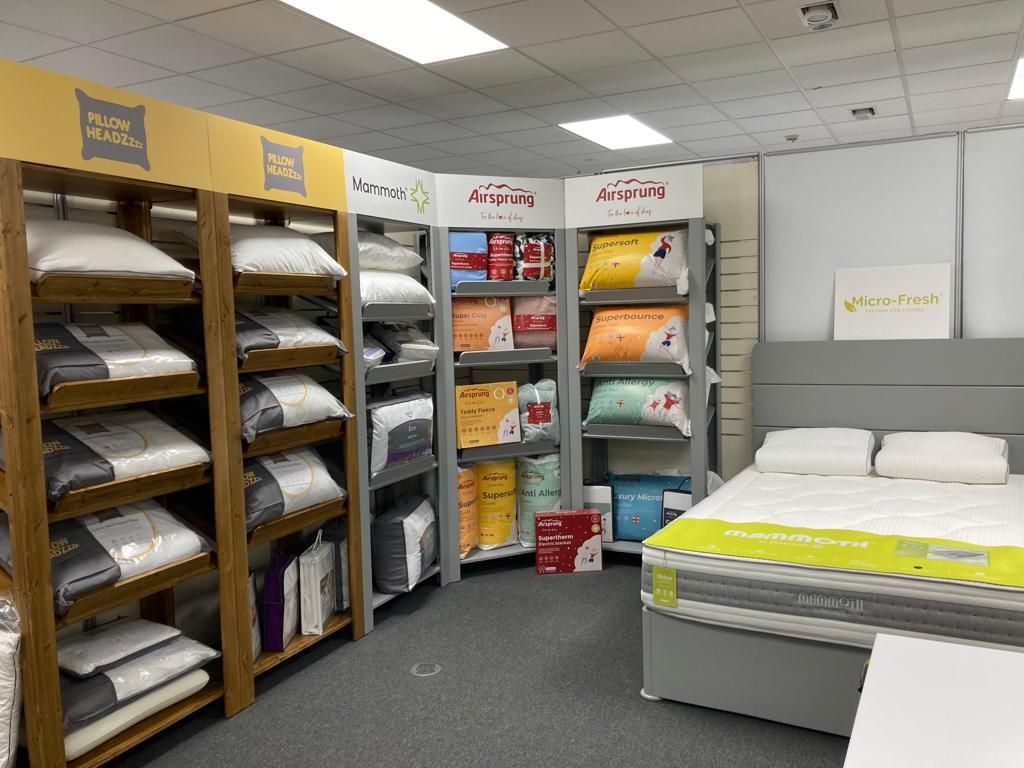 Sleepsense has partnered with a number of bed brands, as highlighted above, but their platform extends outside of the UK too. "We have partnered with some truly amazing bed brands here in the UK and are proud to have such great quality products and brands to offer to our customers," Mike continued.
"We also have our international business where we offer both branded and bespoke products from the USA to Australia from our showroom here in Midsomer Norton, to our international showroom in Macedonia."
As part of their bespoke service, Sleepsense can help in a number of ways, from product design, pricing, distribution and sales. Furthermore, the process of creating a bespoke product is simple, as Mike says: "We begin with a full consultation to understand your needs, goals and target audience. Our team will listen to your ideas and provide expert guidance to help you create the perfect product architecture for your brand.
"Our team will then work with you to create a detailed brief that outlines your product requirements and specifications. We will use this brief to create and build a product architecture tailored to your needs, ensuring that every aspect of your product line is aligned with your brand values and target audience.
"Our in-house design team will create graphic artworks for your products and in-store requirements, taking care of every detail to ensure that your products look and feel exactly as you envisioned."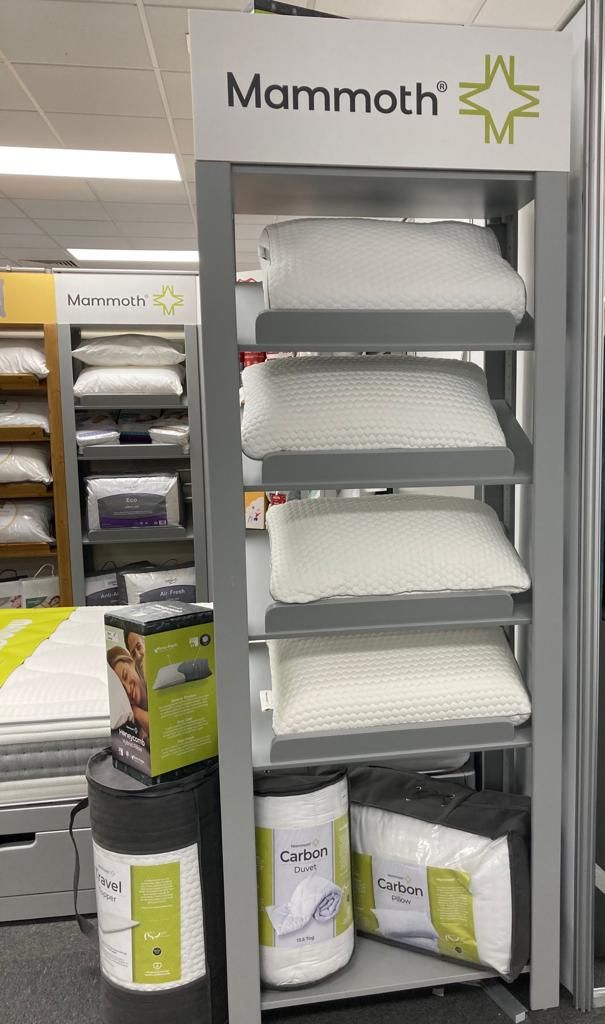 Another key element in the process is the ongoing support throughout and after creation. Sleepsense has a dedicated account support team, which is tasked to make sure the whole process runs smoothly and, most importantly, the customer is happy.
"Our dedicated account support team will be with you every step of the way, from the initial brief to the final launch and ongoing support. We will ensure that you receive timely updates and regular samples to ensure that your product line meets your expectations," Mike said.
None of this could be achieved without the support of their amazing team both here in the UK and abroad, which is headed up by Stuart Page, Global Sales Director, and supported by Clare Gibbons, Global PA. In fact, three members of Sleepsense International's sales team where recently recognised as 'Best Agent' award winners in the Big Furniture Awards, as voted by the furnishing industry.
"Our dedicated sales team in the UK, three of whom recently one an agent of the year accolade, showcase our full product range. They would be happy to come and see you soon, so do get in touch and drop them a line," Mike added. "We are also delighted with our Irish distribution partners Irwin's who showcase all the brands in their showroom in Belfast.
"At SleepSense International, we are committed to providing exceptional service and delivering products of the highest quality. Our team of experts has years of experience in the bedding industry and a deep understanding of market trends and consumer preferences. Contact us today to learn more about our bespoke design services and how we can help your brand stand out."