With Global Recycling Day taking place officially on the 18th March, we spoke with Mattress Online's CEO Steve Adams on this topic and what the business is doing in this area of sustainability, while also sharing an insight into how the mattress industry can do more.
Back in 2015, Mattress Online introduced an innovative mattress recycling service on a non-profit basis to help protect the environment and educate customers. They work in partnership with mattress recycling organisations, who process each mattress component at a dedicated recycling plant, which has saved more than 150,000 mattresses going to landfill to date.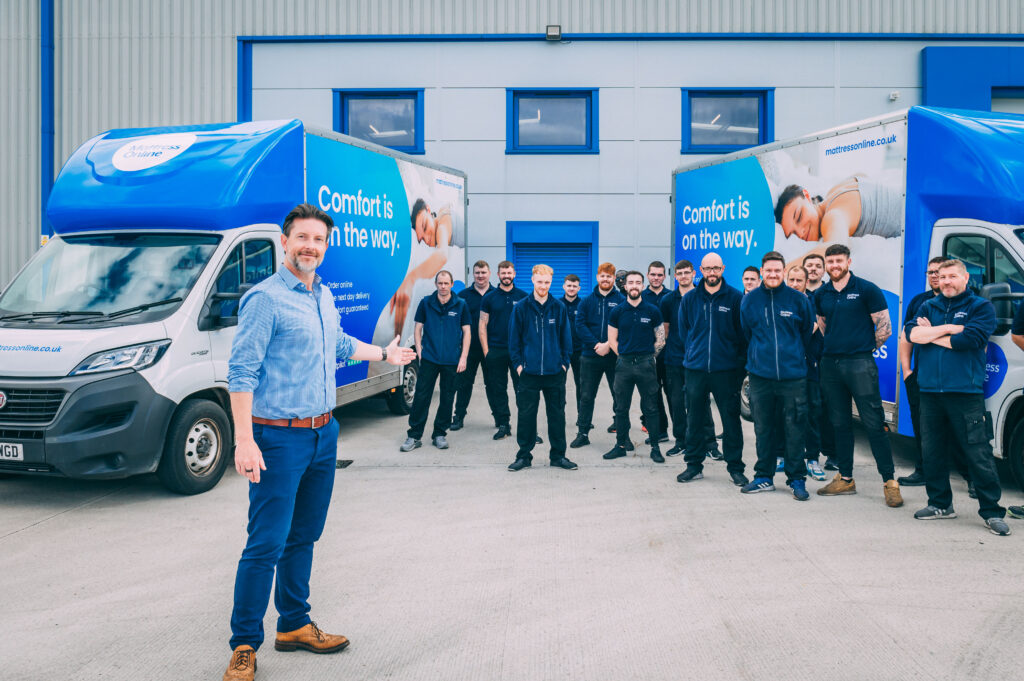 Over the past five years, that's a 344% increase in recycling and between 01/01/22 and 31/08/22 alone, 9,988 mattresses were recycled. "One of our key corporate goals is to continually improve and promote our not-for-profit recycling service to make recycling mattresses as accessible to customers as possible. But the rest of the industry has to be equally committed," Steve said.
In fact, Steve has also joined a Sustainability panel of the National Bed Federation (NBF). The panel works with the ministerial department at The Department for Environment, Food & Rural Affairs (DEFRA) to make an extended producer responsibility (EPR) statutory across the industry. "Legislation is key to mattress recycling becoming higher up the agenda," Steve says. "Working together with the NBF and leading industry figures with DEFRA and government ministers to make Extended Producer Responsibility a priority – not only at the end of life, but it's also important to consider the recyclability of a product in the manufacturing stages too."
The UK currently throws away seven million mattresses each year and it is estimated that only 19% of mattresses are recycled. Mattress Online recognises that it's not enough for them to engage in a sustainability initiative in silo and Steve issued a call to the rest of the industry last year to make it easier for customers to recycle. "Knowledge and understanding are key here, as an industry it is up to us to help our customers have an insight into the recycling process. The environment is more important than ever, children in schools are taught about recycling and sustainability, so it's not necessarily a reluctance to do the right thing – it's knowing what to do.
"Local authorities are disposing of mattresses at no cost; however, that's dependent on getting the mattress to their refuse centres in the first place – those mattresses then go to landfill in many cases and potentially the general public don't ask the question of where it will go – if they did then they might have looked at an alternative disposal solution."
Steve added that their delivery staff are consistently reporting a regular question from customers, who ask "where is my old mattress actually going?" The business is making sure their teams are educated thoroughly to explain the process and reassure the customer of its sustainability commitment. "We have pledged to recycle 40% of all mattresses by 2025 and will continue to investigate the use of reusable hessian packaging too. Our plastic polythene mattress bags are made from 100% recycled content and are 100% recyclable. This is all part of the ongoing efforts towards sustainability and we were recognised last year by winning the Good Retail Sustainability Award."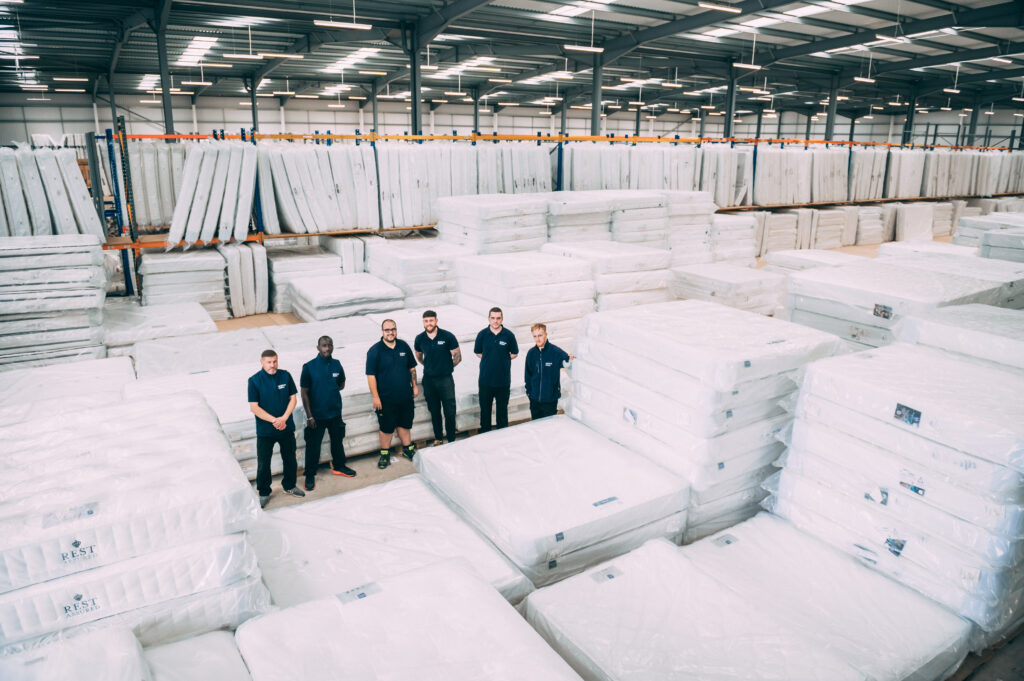 Mattress Online says that 22% of its mattresses are chemical-free, 26% include recycled materials and 23% are vegan-friendly. Furthermore, the business plans to look into products they stock in relation to the circular economy and whether the components used are part of that economy. "Essentially if a product doesn't already have its own individual sustainability credentials, then it might not be the right product for Mattress Online," Steve said, adding a final thought on what the industry needs. "More recycling capacity, but scaled with process and traceability at the forefront. With economies of scale, we can bring the cost to the consumer down which we believe is the biggest barrier to consumers fully buying in.
"Solving the recycling challenge will only work with a unified approach from all manufacturers and retailers, and across all geographical regions. We want those conversations to keep happening in the hope that progress will naturally follow."