Independent home centre Gardiner Haskins has been announced as the 2023/24 main home shirt sponsor for Cirencester Town Football Club.
Following an announcement of a partnership between the football club and home centre in February, new signage has been placed around the team's pitch, grounds and also in the Cirencester Arena. Gardiner Haskins have announced they are proud to be putting their logo on the team shirts.
Karley Coles, representing Gardiner Haskins, commented: "Since beginning our partnership with Cirencester Town Football Club we have been looking at what is next and sponsoring the team's home shirt is the right step for us.
"We actually sponsored the club in the 1980's, so for us it is about reigniting that sponsorship for the good of Cirencester football and the wider community too."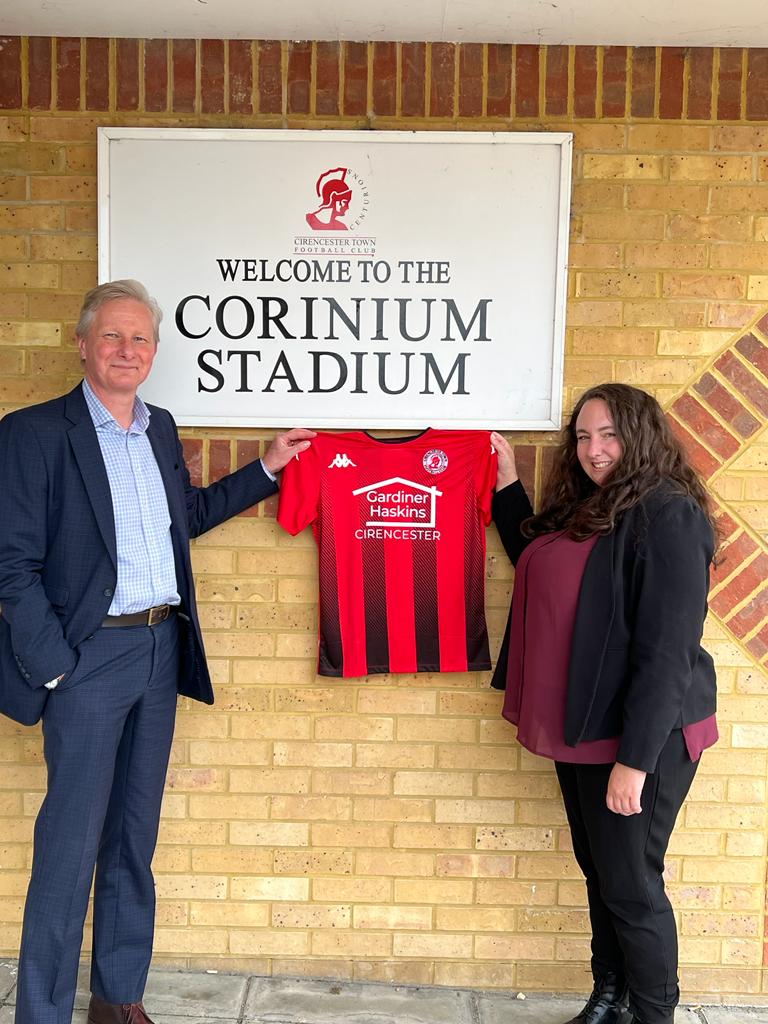 After narrowly missing out on a play-off place last season, Cirencester Town have high ambitions this year. They are currently playing in the Southern League Division One Central in the 2023/24 football season, aiming for promotion to the Southern League Premier Division next Summer.
Scott Griffin, Football Secretary, added: "Following our long history with Gardiner Haskins we are really excited to see their logo on the front of our shirts again. Their support has been fantastic from the start, including the sponsorship of our Junior Day. We can't wait to build on this relationship together through further community events."