Swedish furniture giant IKEA has revealed a desk, armchair and a record player as part of OBEGRÄNSAD, a new collection in partnership with electronic music artists Swedish House Mafia.
The full range will launch in autumn 2022 and will include more than 20 home furnishing items with a contemporary design.
IKEA said: "Together, IKEA and Swedish House Mafia aim to democratise music production at home and enable creativity by making living spaces better suited to the needs of both music creators and lovers."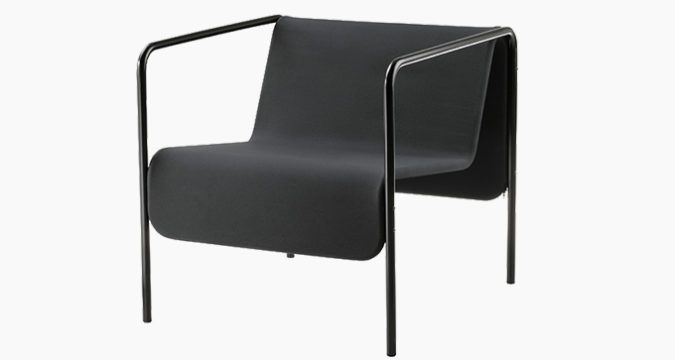 The name "OBEGRÄNSAD" was first revealed at 'The IKEA Festival' during Milan Design Week and is Swedish for "unlimited" – aimed to appeal to those with unlimited creativity.
"The collection is versatile and supports the music set up at home whether you are a producer, DJ or musician, or simply just love listening to music. The design supports creating, playing, enjoying and even just setting the mood," says Swedish House Mafia.