Michael Sheedy, Commercial Director at Hydeline and At The Helm, talks about recent success with new models and why their showroom is the perfect setting for a client visit.
Upholstery manufacturer Hydeline and At The Helm has revealed an "exceptional response" to their new ranges, as Michael explains: "With an exceptional response to the introduction of new models and materials, we are excited about the direction of both our brands; Hydeline and At The Helm. After a positive start to the year, and an excellent show in January, we continue to develop our identity and explore new directions with bold and beautiful designs."
Both Hydeline and At The Helm are based at their headquarters in Milton Keynes where daily operations such as design & marketing, warehousing and customer support are in full flow, as well as being the base for their permanent showroom.
The showroom has been carefully constructed to represent the identity of the brand, a space to present their Signature Heritage and Modern Explorer collections to existing and prospective customers. The showroom draws on aesthetics from past times of old explorers and heritage, merged with modern features of travel and world-wide exploration, aiming to immerse all their visitors in the At The Helm experience.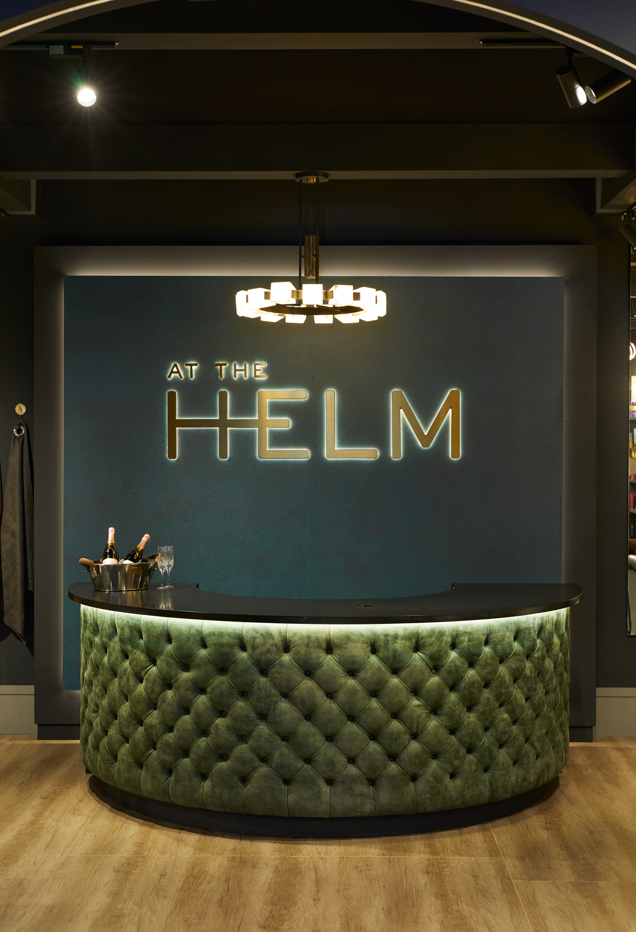 Michael said: "It is an opportunity for our customers to see, touch and feel the brand, away from the hustle and bustle of exhibition settings. Relax in the luxurious comfort of an At The Helm sofa and explore how the product offering and brand environment can create an inspiring retail experience in your stores. We're confident that we have a special offering and want our customers to feel the same."
The showroom allows for a journey through room settings, featuring signature elements that have become synonymous with the brand such as the modern bookcase. There is also the signature tunnel feature, as well as a bar area for visitors to enjoy a coffee and reflect on the experience. Also within the showroom space are classic designs such as Buckingham and Livingstone that will "compliment elegant gentlemen's clubs, picture-perfect country houses or Victorian living rooms, yet also fit into any modern living area", Michael says, adding: "It really gives us the opportunity to let customers feel the levels of craftsmanship, quality and comfort that set us apart."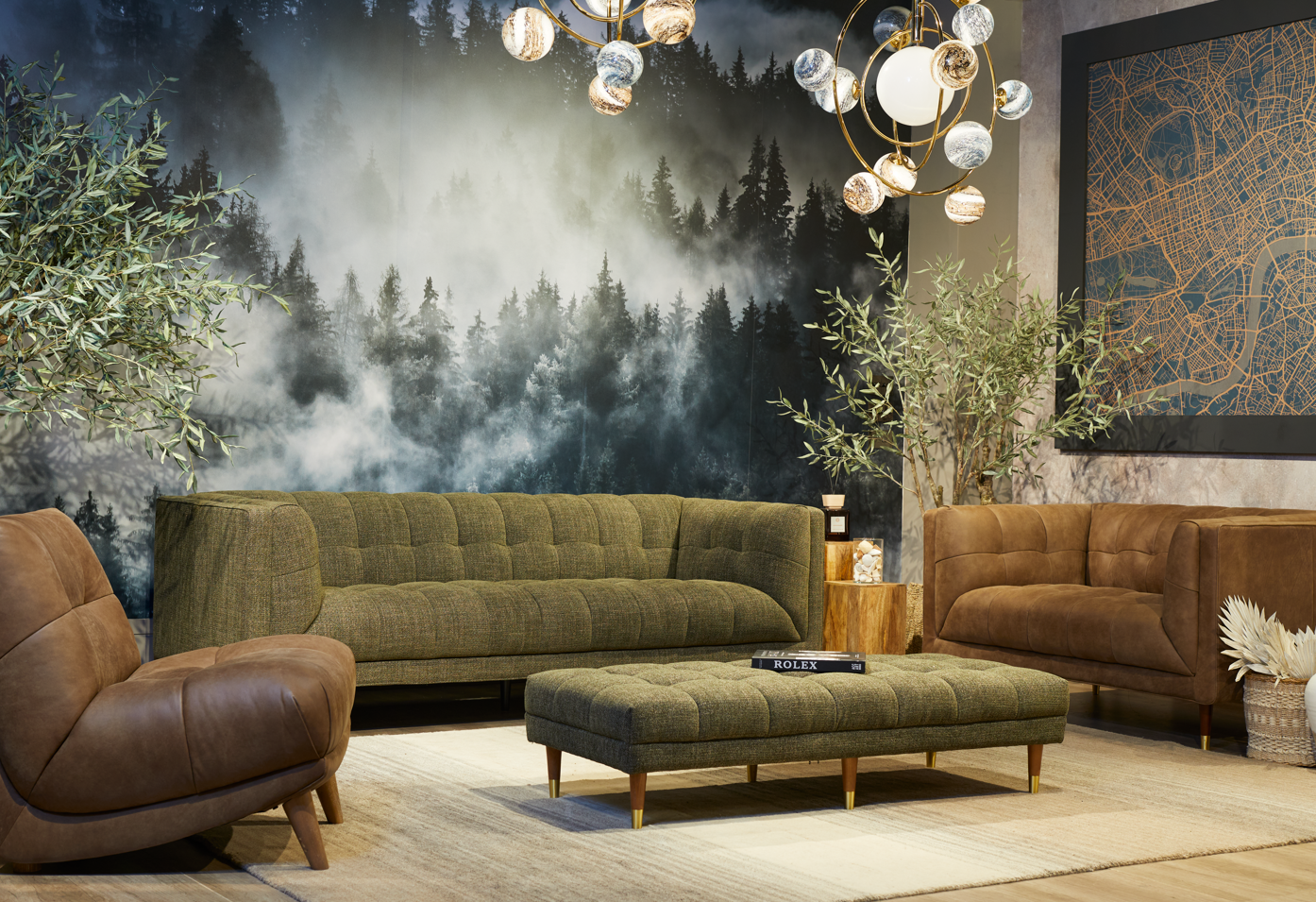 The Modern Explorer range also draws on classic design elements whilst seeking further inspiration from travels around the world. Drawing on iconic architecture, bold colours and textured materials; these new and individual designs feature a modern twist. Models such as the Grace and Leo are manufactured from FSC-certified timber and use Dacron, made from recycled plastics. Foam-encapsulated pocket springs reduce the usage of foam across both ranges. "We are in a relentless pursuit of luxurious comfort, while ensure we are building towards a sustainable future," Michael said.
"The next phase of our development involves the creation of a retail toolkit to facilitate the design and installation of instore galleries. Work on this is well advanced and a menu of options will be available from summer 2023 to create effective instore solutions, ensuring the look, feel and appeal of our brand impresses both customers and consumers alike. Agreements are already in place with partner retailers to implement further instore galleries in the second half of this year."
To book a visit to their showroom, please contact the Customer Hub on 01908 968228 or speak directly with a Regional Area Manager.