Made Smarter, the movement to increase the take up of digital technology among manufacturers, talks about how technology adoption can empower and transform furniture manufacturers.
The festive period is traditionally one of the busiest times of the year for the furniture sector, racing to keep up with consumer and customer demand. On top of this increased pressure, manufacturers will also be experiencing tough conditions amid increased energy and materials prices, and supply chain and labour challenges.
The Christmas and New Year rush will highlight bottlenecks and other issues with their processes. Meanwhile, changing consumer habits towards more sustainable products, online shopping and supporting small businesses instead of huge corporations, are also revealing opportunities for growth. This makes it the perfect time to take stock of these challenges and find a way of avoiding them in the future. It is also a good time to reach out for help.
Since 2018, Made Smarter, the government-funded, industry-led movement to help SME manufacturers adopt digital technologies and skills, has worked with
more than 2,500 businesses in the North West, including 150 in the furniture sector. Made Smarter offers expert, impartial technology advice, digital transformation workshops to help manufacturers take their first steps, as well as matched funding for SMEs to invest in technology.
These technology projects are helping businesses plan production and capacity, oversee and manage the workforce, forecast demand and inventory needs, manage stock levels and optimise picking, and automate the packaging process. They have proven to help businesses cope with the seasonal surge, remain competitive, and set themselves up for success all year round.
James Tanner Joinery, a Kendal-based manufacturer of traditional hand-crafted windows, doors and staircases, is an example of an SME which was able to overcome capacity and growth challenges by investing in an integrated solution consisting of a five-axis CNC machine with time-management and design software.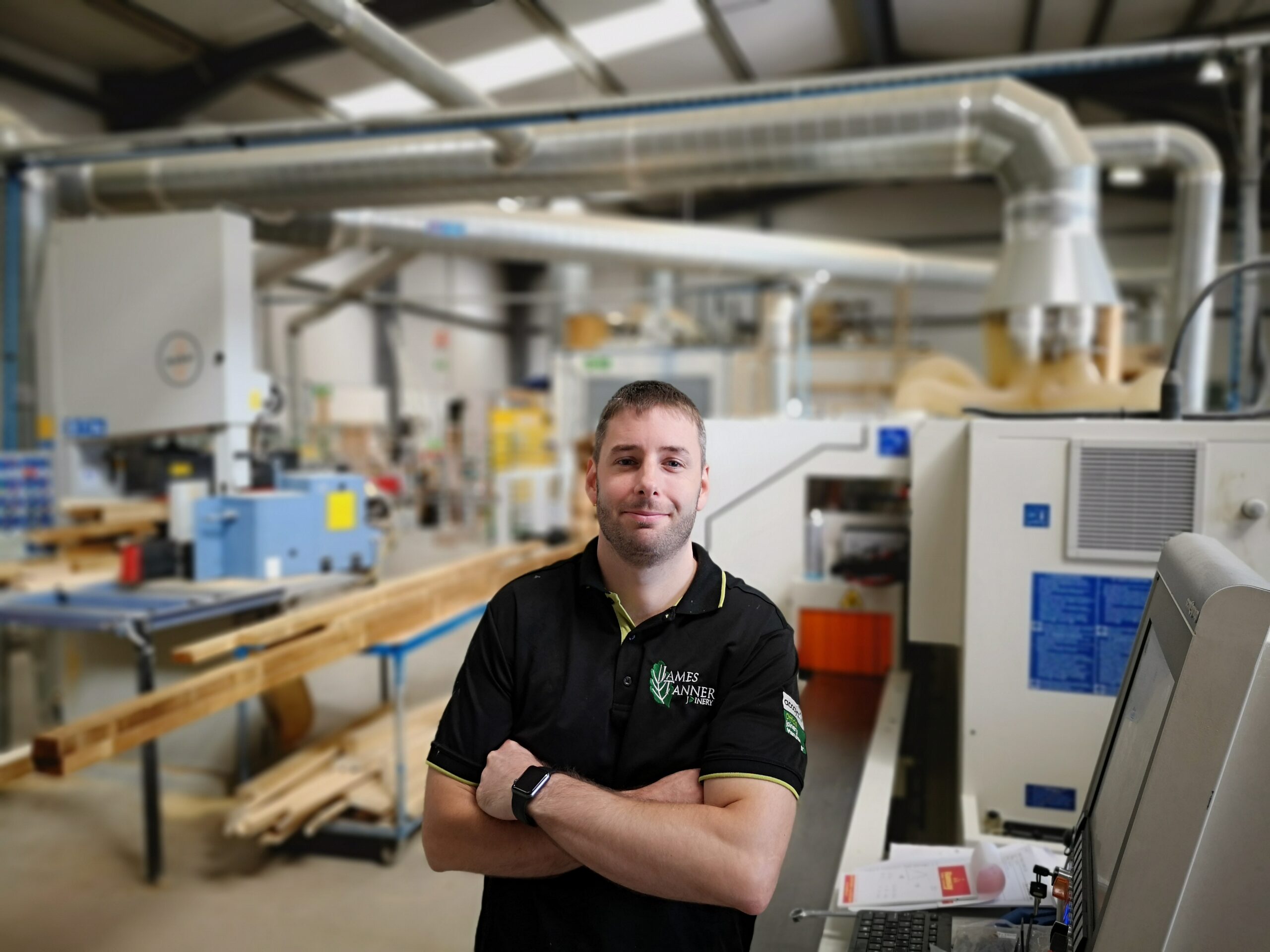 Before investing in automation, production was extremely manual and required wood being moved between three machines. This time-consuming process was reducing capacity, creating backlogs, and limiting growth. The new machine removes the labour-intensive processes and links to a new cloud-based design software, which tracks the life journey of the product from customer enquiry, design and prototype using fully rendered 3D-imaging, material management, to manufacture and delivery.
As a result software reduces jobs time by 50% while production is typically 13 times faster. By doubling its production capacity, the business can take on that extra commercial work. James said: "This solution means that we can do all the design work and programming before, put the wood into the machine and let it do its job, all in one go. Our motto has always been 'precision-made joinery'. Accuracy is really important to me, to the reputation of this company. This new solution takes our ability to achieve that accuracy to the next level."
The investment has also helped James create a digital roadmap which includes steps towards 3D design software to expand into bedrooms and kitchens. 3D scanning and immersive technologies are also being explored as ways of rapidly accelerating the design cycle further and enhancing customer experience.
James added: "I want to be able to go to a job, measure or scan the key parameters, sketch a design and go back to the office to produce a 3D design. It then goes from screen to machine. Now we have taken this first step, I can see the possibilities. And that is very exciting."
Forest Sofa, a furniture manufacturer based in Salford, has also been able to better manage resource demands and reduce the likelihood of bottlenecks in production after investing in data and system integration technologies.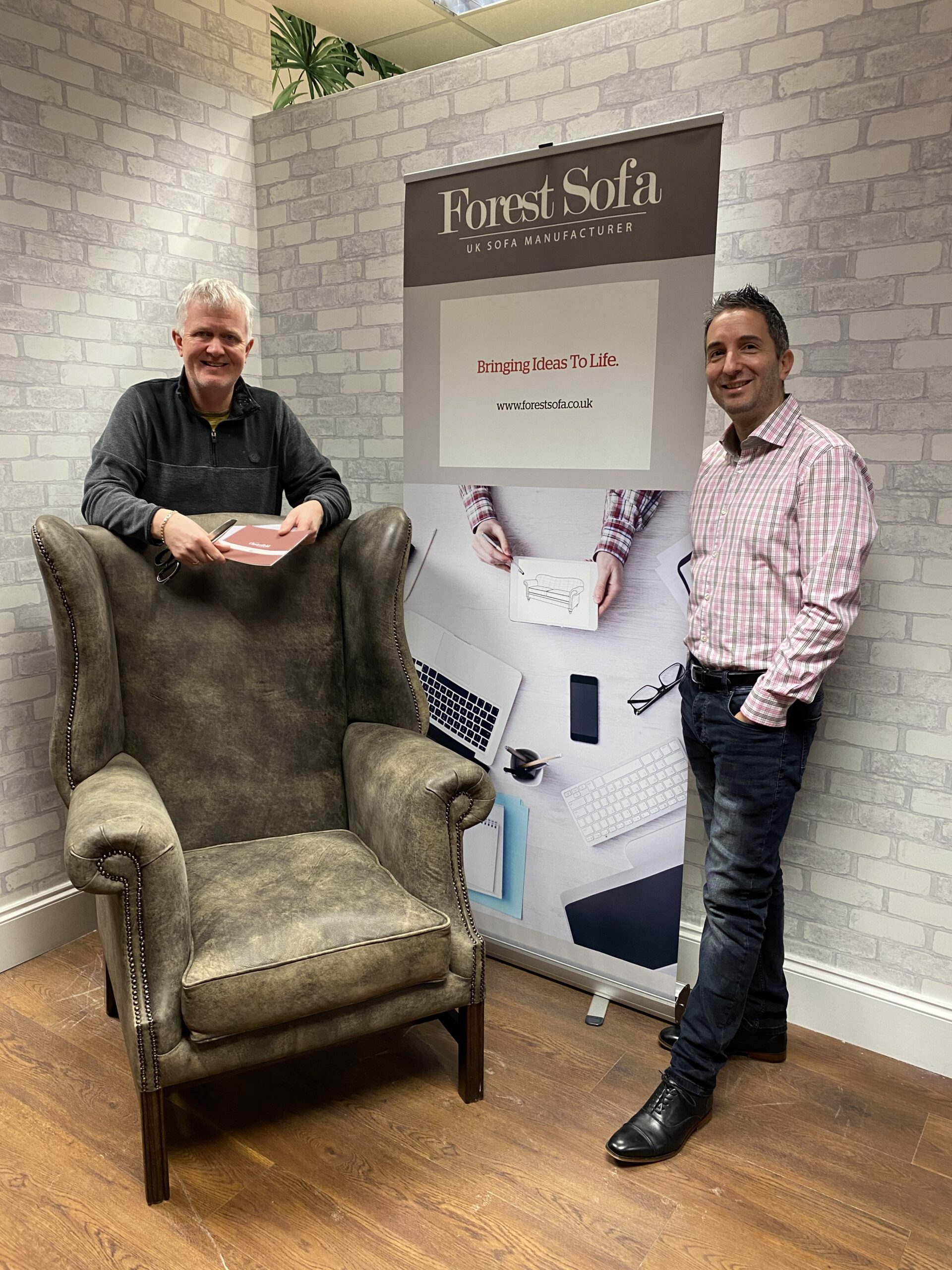 The addition of digital tools increased visibility which has enabled the business to digitally track production and allowed it to provide real time updates to their customers.
The success paved the way for a second Made Smarter-supported project focussed on production, and is forecast to reduce fabric waste by up to 10% and reduce cutting time by 50%.
Ryan Mohieddin, Managing Director, said: "Our second project involves pattern digitisation, optimisation and material cutting to increase production capacity, whilst providing a digital back up protecting our IP. We are looking forward to this next step on our journey, as we continue to combine traditional manufacturing with digital innovation."
Both these case studies illustrate the importance of creating a digital roadmap. As a new year begins, Made Smarter – which is also available to manufacturers in the North East, West Midlands, East Midlands, West of England and Yorkshire and Humber regions – is calling for businesses across the furniture and home goods supply chain to seize the moment to start planning for the future.
They have produced a free guide to help demystify digitalisation and drive technology adoption. The document includes topics such as how digital tools can help overcome specific challenges, and showcases Made Smarter-supported manufacturers who are reaping the benefits of investing in technology which is vital in helping them cope with increasing demand during busy periods.
To download the free guide visit: https://www.madesmarter.uk/resources/guide-is-digital-technology-the-key-to-success-during-busy-periods-such-as-christmas