The furniture sector, like every industry, is experiencing a tectonic shift, as digitalisation drives the automation of processes and products. Technology adoption is enabling businesses to overcome technical challenges, accelerate processes, improve productivity, and become more sustainable.
But making the most of the opportunity isn't as easy as it sounds for smaller businesses. Capacity and speed of adoption presents barriers, from finance and a lack of digital skills, to uncertainty of where to start and the struggle to find the time to capitalise on opportunities.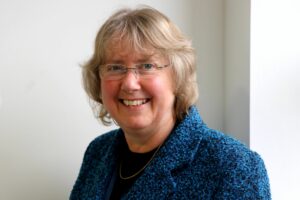 "These challenges were identified in the Made Smarter Review, an industry-led analysis of what was really behind UK manufacturing's productivity problem, which also recommended key changes: more ambitious leadership; greater innovation in developing new technologies; faster implementation and adoption of these technologies; and deeper understanding of the sector's skills requirements," said Donna Edwards, Programme Director for Made Smarter's Adoption Programme in the North West.
Helping SMEs keep up with the pace became the foundation of the Made Smarter Adoption programme. Launched as a £20m government-funded industry-led pilot in the North West in 2019, the initiative has expanded into the North East, Yorkshire and the Humber, West Midlands, the West of England and East Midlands regions.
"As a trailblazer and testbed for the initiative the North West has worked with more than 2,500 businesses, including 140 in the furniture sector, offering expert, impartial technology advice, digital transformation workshops to help manufacturers take their first steps, and matched funding to invest in technology," Donna said.
The programme has supported 250 technology projects which are forecast to deliver an additional £176M in GVA for the North West economy over the next three years, create over 1,250 new jobs, and upskill 2,300 existing roles.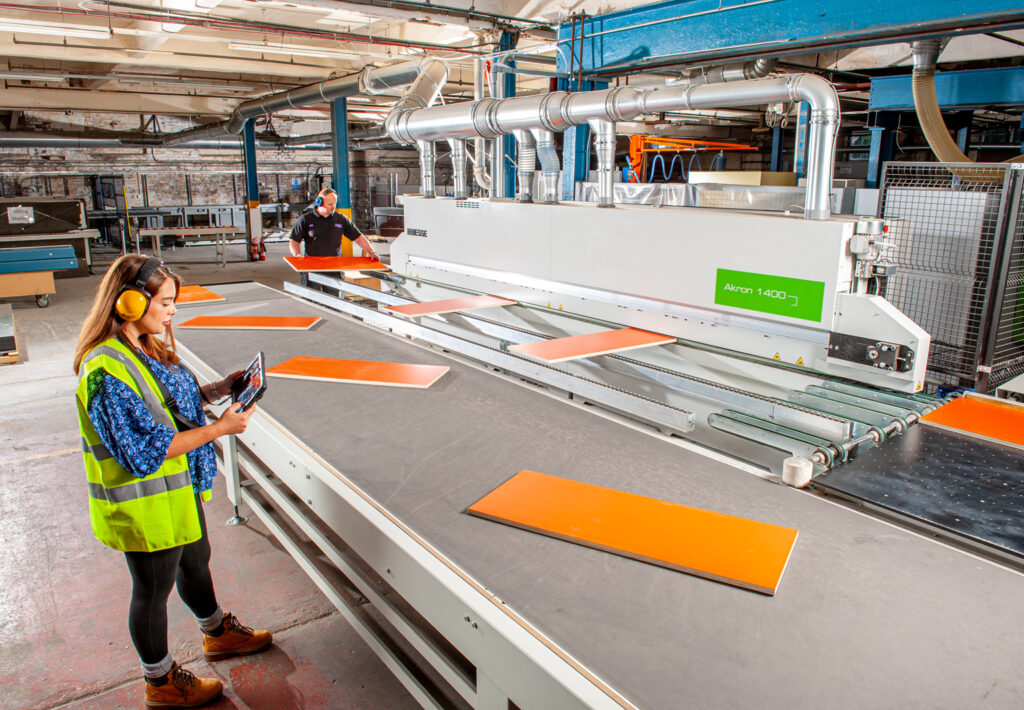 Where to start
To help manufacturers select the right approach, Made Smarter developed a Digital Transformation Workshop, an innovative, streamlined diagnostic of products, services, processes and people to find practical solutions to overcome challenges. Bolton-based furniture manufacturer, Starlight Bedrooms, used the process to identify the indeed to digitalise their manual and paper-based processes – and keep ahead of their competition.
Investing in tech
Starlight used the insights and matched funded grant to invest in a bespoke customer management system, which integrated with new CAD design and production software as well as their sales and marketing operations. The outcome was that Stalight can now quickly create room layouts and furniture and fittings configurations, send machine instructions to their production plant, and have complete oversight of their entire sales and production pipeline to make more informed business decisions, eliminate bottlenecks, and minimise errors and waste.
Another example is Forest Sofa, a furniture manufacturer based in Salford, who invested in a data and systems integration project which has enabled them to digitally track our production through the manufacturing process. The increased visibility enables the business to better manage resource demands and reduce the likelihood of bottlenecking. The new system also allowed them to provide real time updates to their customers,
Skills and leadership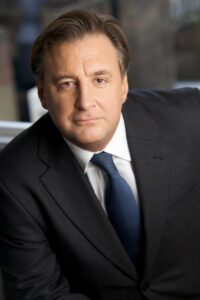 While this technology is solving business challenges and driving growth, it is also highlighting a digital skills gap, across industry, and emphasising the need for existing workforces to be upskilled. Made Smarter is supporting manufacturers to ensure they have the right skill sets to capitalise on these game-changing technologies by offering specialist advice about organisational and workforce development.
To help SME manufacturers in the furniture sector, Made Smarter has produced a free guide to help demystify digitalisation and drive technology adoption. The downloadable guide showcases the benefits of digital technology, how to get started, the top five technology trends across the sector, and case studies of businesses supported by Made Smarter, including furniture maker Starlight Bedrooms and fabrics and upholstery expert Panaz.
This focussed support on SMEs in the sector has been welcomed by the British Furniture Confederation, as chairman Jonathan Hindle (pictured) commented: "The UK furniture manufacturing industry has a global reputation for quality and innovation, combining skilled design and craftsmanship with cutting-edge technology. To maintain that achievement and ensure the UK remains competitive against global competition, manufacturers need to embrace current and emerging technologies, and the huge potential digitisation offers, as well as to raise the skills and productivity of the people who work in our sector to the highest level."