Paul Solly, Chief Commercial Officer at national bed retailer Dreams, talks about customer service, future challenges, big investments and the importance of the in-store experience.
The cost-of-living crisis will continue to be front of mind for both customers and businesses; particularly so for big-ticket brands such as Dreams. The effect of this crisis is two-fold: a huge uplift in the rising cost of running a business alongside a potential reduction in customer demand. However, a good night's sleep is important to everyone and there will always be a demand for beds and mattresses, particularly during March's National Bed Month. "No matter what the operating environment, our determination to lead the market and to be the UK's most-loved bed retailer will remain," says Paul Solly, Chief Commercial Officer at Dreams. "We'll achieve this by continuing to deliver an outstanding level of customer service to everyone who walks through our doors or visits our website. Our relentless and passionate focus on our customers makes our business what it is."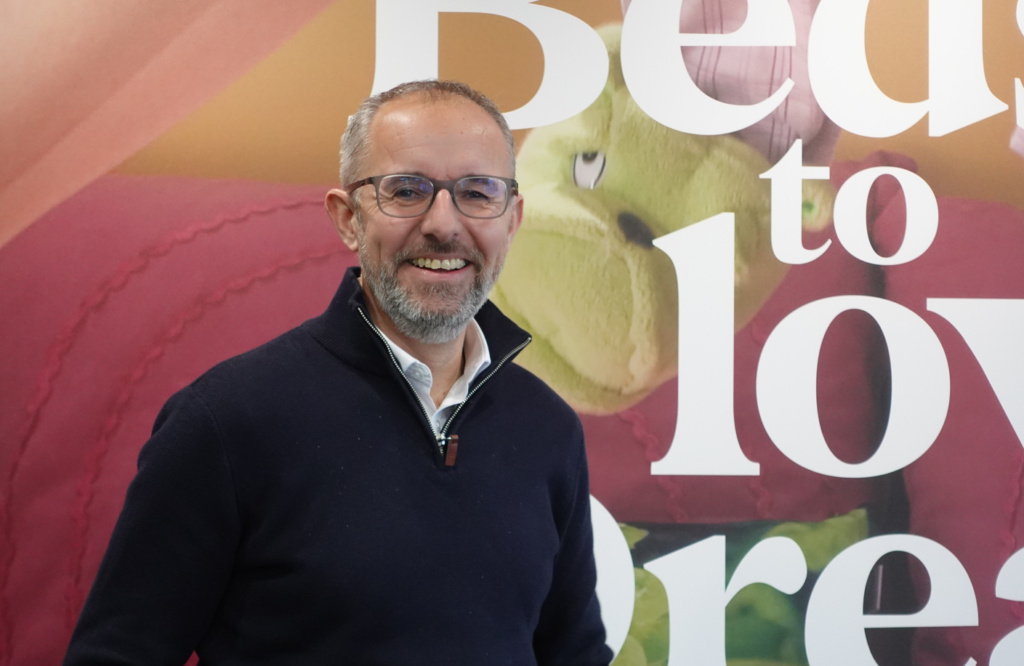 On that note, Paul reemphasised that customer service sits at "the heart of Dreams", underpinning everything the business does from initial interaction to following up a customer's journey after a purchase and more. He said: "With customers only replacing mattresses every eight years on average, recommendations are critical to our success. With this in mind, we identified the key moments that help drive advocacy and built KPIs into our first and last touchpoints with the customer – store and delivery – to ensure we are consistently delivering."
Paul says their unique Sleep Match technology is a particular customer favourite when they visit in-store as it helps customers to identify exactly the right type of mattress for them in under three minutes. "We built Sleep Match to simply equip customers with the right information to put them in control of their purchase and feel confident about their decision." The delivery process is another critical part of their customer experience, with the final mile in any customer's interaction with Dreams of high importance. "Our tailored KPIs ensure that we can leave every customer with a positive and lasting impression. We know that the customer's experience with Dreams doesn't end there though, and that the follow up is just as important. That's why, to measure our customer's feedback, we invite each and every customer to share their thoughts via our Pillow Talk survey; a process that allows us to evaluate every customer experience. To date, we have collected over one million customer surveys and used this data to drive improvements in the end-to-end customer experience."
Another element of customer satisfaction comes from choice, especially at a time of savvy-shoppers and more budget-conscious consumers too. Dreams believes that big ticket, such as the products they sell, needs to be thinking about providing affordable value. So, how are Dreams meeting this? "To provide affordable value, you need to consider price, quality and service. We have 100s of products to choose from, all at different price points to help meet all budgets. Whilst our prices may vary, our commitment to quality doesn't, and we also run regular promotions that deliver exceptional value to our customers," Paul said.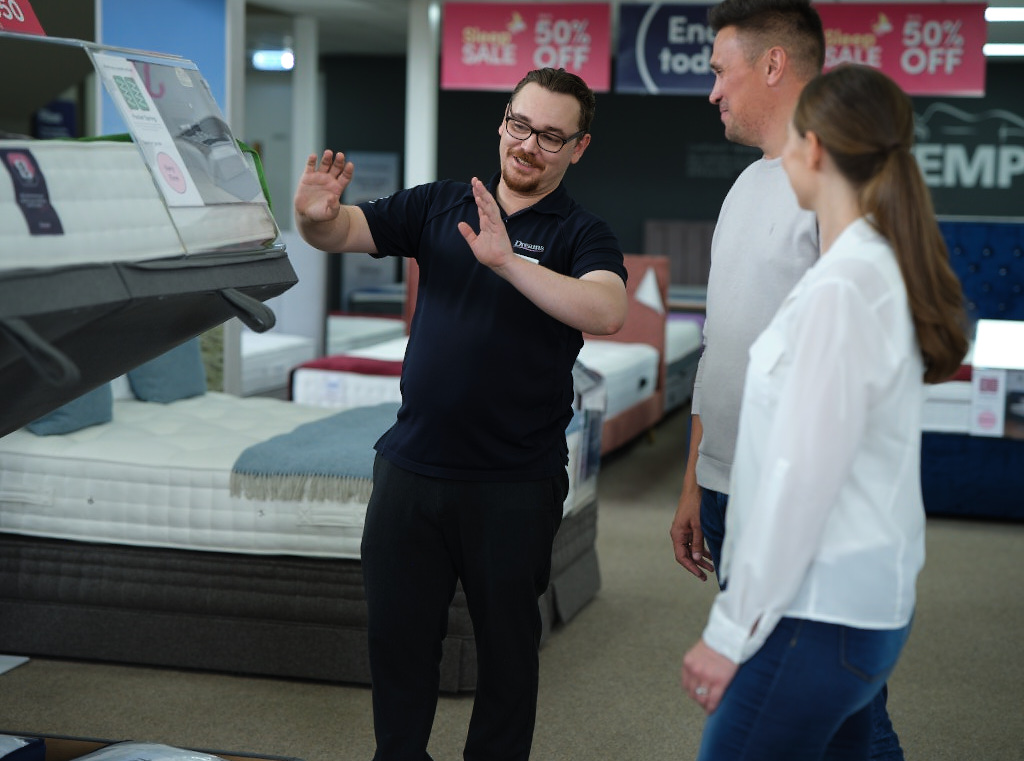 Offering value doesn't just relate to products and prices. Dreams continues to invest in both its online and in-store operations to provide a high-level customer experience. In fact, the Dreams website is often their first touchpoint with a customer, with over half of its eventual in-store customers starting their journey online. Whilst some go on to purchase a bed from the website, many are still visiting their local Dreams store. In 2022, the retailer updated 40 of its stores, and has committed to updating a further 40 over the next 12 months. By the end of last year, the new look refit stores had driven 5% more growth in sales. "Stores will always remain a vital part of our customers' journey. Not only is buying a new mattress a significant investment, but we also spend a third of our lives in bed. Customers therefore want to be confident in their purchase and there is no match for being able to touch and try out a bed instore," Paul said, continuing: "Given the investment involved, we also know that purchasing a mattress can be both a daunting and stressful experience, with our own research showing that customers are often afraid of making a bad decision or getting poor value for money. Our colleagues have been trained to make buying beds as easy and stress-free as possible and are always on-hand to provide expert advice."
Dreams is also investing in more areas across the business, in what has been labelled as a "really exciting year ahead", as Paul reveals: "Starting with distribution, we're investing in a new warehouse. This will be our biggest site to date and will serve customers from all across the UK. We're also rolling out a new ERP system that will help to improve customer lead times and provide the business with more accurate day-to-day data. Elsewhere, our factory in Oldbury will be benefiting from the latest new machinery, helping to drive efficiency and innovation.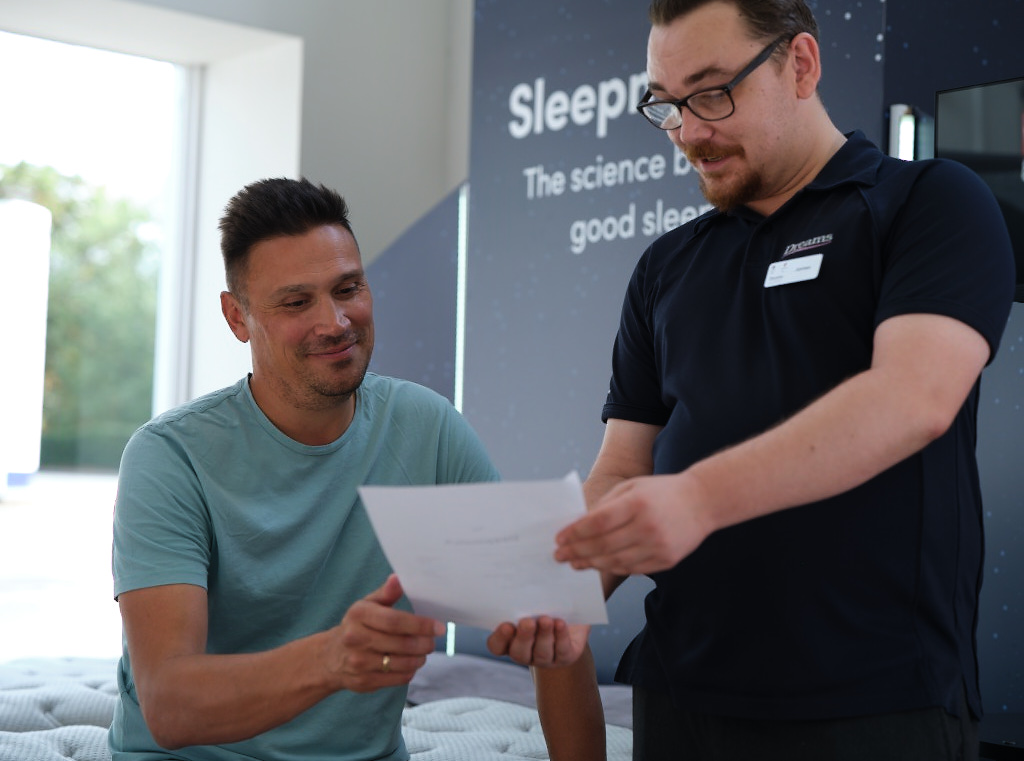 "We're constantly investing in our colleagues and their development through training programmes. In 2022, thousands of hours of training were delivered to colleagues and we're looking to increase this even further in the year ahead as part of our People-first strategy. We also recently introduced Workplace, our new internal communications platform, to enable our colleagues to be better connected and supported, as well as to inform everyone as to what's going on in different parts of the business. It's received fantastic engagement so far, with the active user rate already surpassing our expectations."
Paul concluded our interview back with the cost-of-living and expects higher customer demand for flexible payment options, while product quality and value will also be at the forefront too. "Many customers may be wanting the option to stretch their payments over a number of months to allow for some extra flexibility in their budget. Affordable value will no doubt be front of mind. The cost-of-living crisis has put a renewed emphasis on price and it's important that customers feel confident in the quality of the product. We'll also see the return of the high street and more customers choosing to shop in-store. Whilst online will undoubtedly continue to grow, the physical store will see a resurgence as many people start to establish new working and shopping habits post-pandemic."