Home furnishings retailer Homesense has confirmed plans to close its Manchester store next month while also issuing a product recall on fire-risk lights.
Homesense has displayed signs at its Manchester Arndale-based store revealing that it will close for the final time on 1 March 2023.
The Altrincham and Trafford Homesense stores are remaining open as normal with staff to be offered jobs at nearby branches.
A statement from Homesense said: "We're very grateful to all our customers for supporting this store and look forward to seeing them in our neighbouring Homesense store in Altrincham."
Furthermore, Homesense and sister company TK Maxx has issued a product recall on the Aroma Home Plug-In Salt Lamp Night Light due to a safety issue which could cause an electric shock or fire.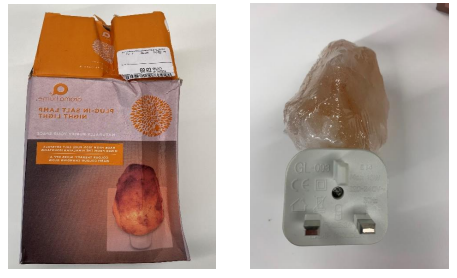 "The plug pins and construction of the product do not meet required safety standards," the recall said. "The safety of our customers is very important to us and we are taking this action as a precaution.
"The product was on sale in TK Maxx and Homesense stores between December 2022 and January 2023. The plug is marked GL-093 and one of the following product codes will be shown on the price sticker and your receipt – 700540, 700545, 700549, 700552.
"If you purchased the product, please stop using it immediately and return to any TK Maxx or Homesense store for a full refund."