2023 is likely to be another busy year for GNG Group, one of the UK's leading manufacturers of mattresses, as the Komfi, Sonlevo and Nectar Sleep brands continue to gain momentum.
The popular Komfi brand offers retailers an unrivalled range of mattresses featuring unique designs and innovative materials. These include Ecofoam which has a reduced carbon footprint; breathable ViscoGel for premium comfort; and Neuform memory foam as well as the new Unity vacuum-packed mattress collection which benefits from an affordable price point. With a choice of over 20 mattresses already under the Active, Sensory and Rhea brands, Komfi comprises a diverse range of foam and pocket-sprung hybrids, plus combination foam mattresses.
The Komfi range is perfectly complemented by GNG's luxury Sonlevo mattress brand which has set a new standard within the industry. Its exclusive TrueGel technology features a unique grid system: 80% air, 100% recyclable and hypo-allergenic, it gives maximum support while minimising pressure and ensuring that it is never too hot or too cold.
With five models within the Sonlevo collection, the entire range is recommended to its members by the Football Medicine and Performance Association as the products offer correct posture support and ultimate comfort, ensuring the best night's sleep and, therefore, the best performance.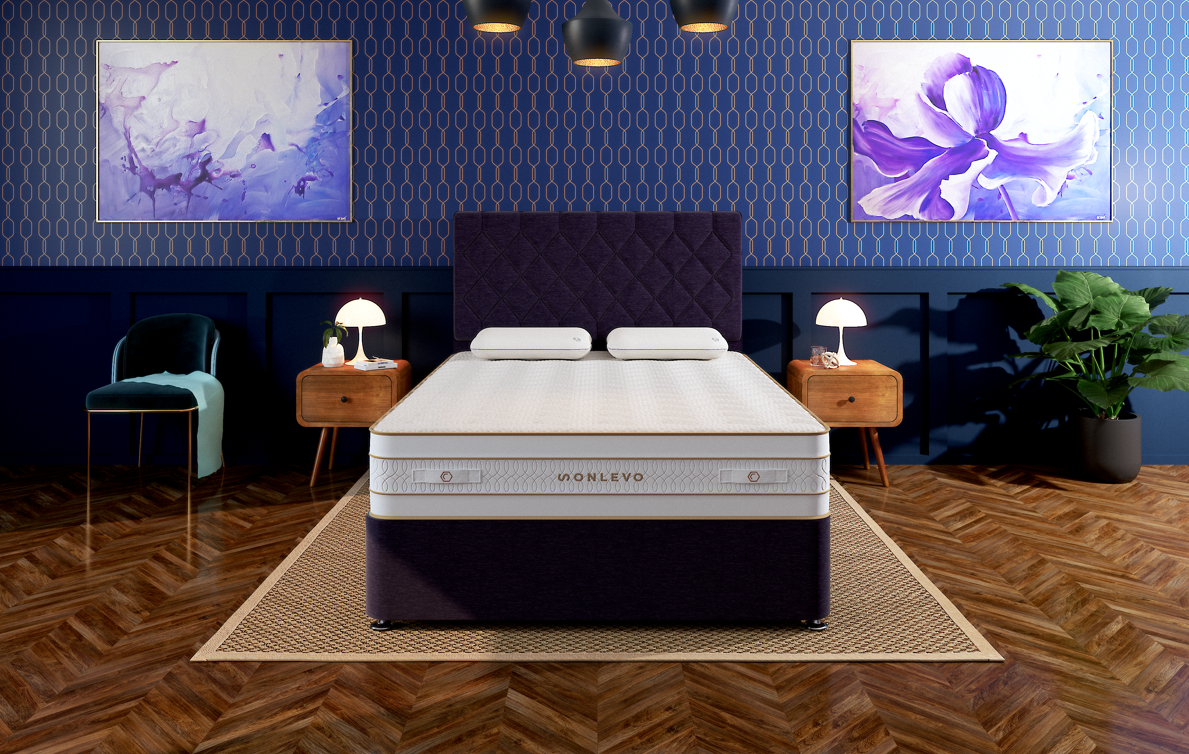 As an NHS approved supplier, GNG manufactures to the highest standards at its new purpose-built 40,000sq ft factory in Yorkshire. All mattresses are made in the UK to National Bed Federation approved standards and come with a reassuring 10-year guarantee. It also prides itself on being an environmentally responsible organisation having embarked on its journey to become a carbon neutral company back in 2019.
GNG is continuing to extend its offering to retailers by developing partnerships with companies such as Nectar Sleep, the largest boxed mattress brand in the US. With a focus on exceptional comfort, combined with a 365-night trial and lifetime warranty, Nectar Sleep mattresses are designed to meet the demands of modern living. Led by a data-driven, global team of experts, Nectar Sleep is changing the way people buy and fall in love with their bed. With more than two million satisfied sleepers, the brand can help boost retail revenue by driving customers that want to try before they buy, directly to store.
GNG is the natural choice for UK retailers, providing the latest in mattress innovation as well as using green technology to provide a reduced carbon footprint. With all mattresses made here in Britain, customers are assured of fast and efficient delivery times as well as British quality. If you'd like to find out more about stocking Komfi, Sonlevo or Nectar Sleep, contact GNG on 01924 950 300 or email info@GNG-Group.co.uk