In the next part of our ongoing sustainable series, we take a deeper look at beds retailer Bensons for Beds and what they are doing in terms of sustainability.
Bensons for Beds
As part of Bensons' commitment to sustainability, the business has developed its own initiative, named 'Bensons Together', alongside a wider goal of 2040 targets. Detailed in the 'Bensons Together' strategy, it highlights current achievements and future plans. Such wins include energy efficiency progress, with all new stores being fitted with LED lighting, while also having generally smaller footprint. LED lighting installation also commenced at its manufacturing facility.
Bensons has also expanded its Sustainability & ESG team, leading to increased monitoring and scrutinization of energy data, while launching a mandatory climate change training for all employees, which includes several campaigns, such as Every Saving Week – a campaign in April that targets behaviour change in the workplace and at home through various in-house communication channels.
"Our Sustainability Focus Group (SFG), a group collaborating across all business departments, have together created the Group's first sustainability strategy. This has been led by a dedicated team. Bensons Together is an appropriate name, as our people have used the opportunity to contribute and bring alive the sustainability strategy within the business," Bensons said.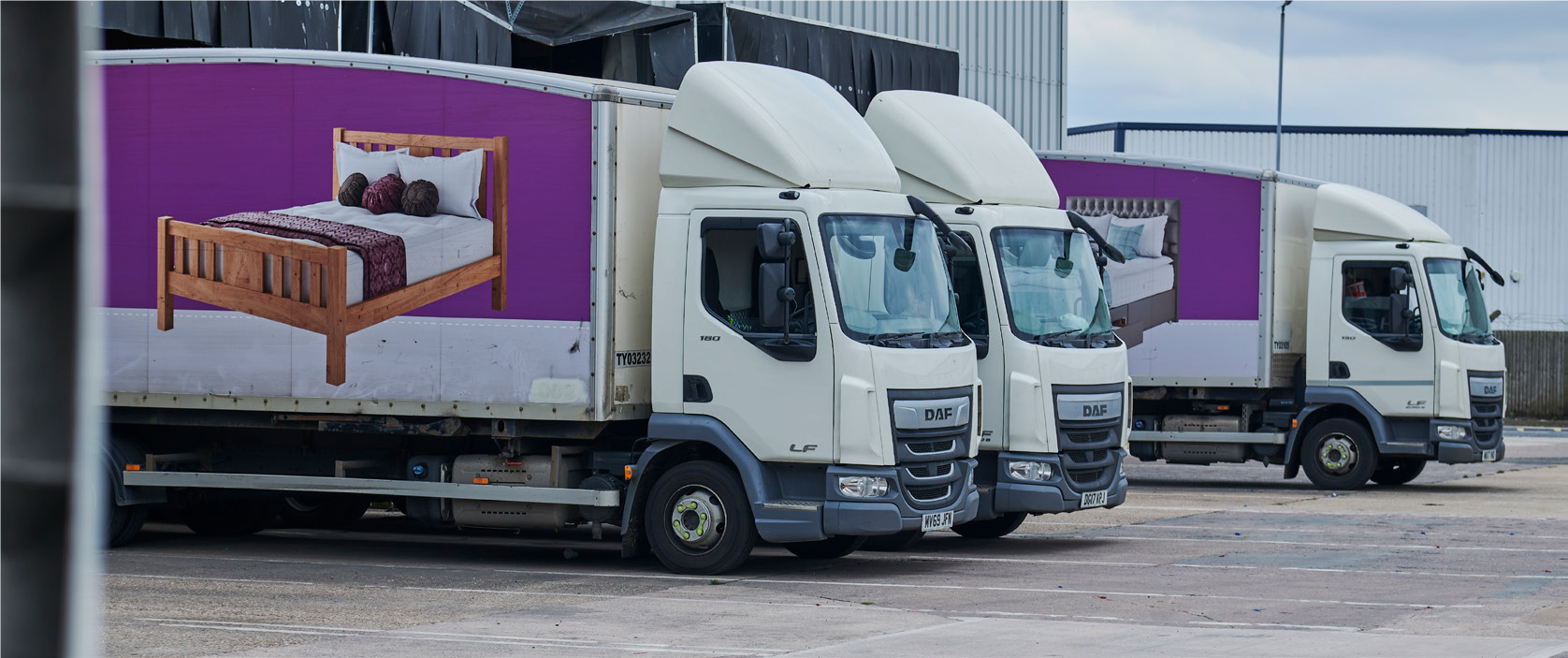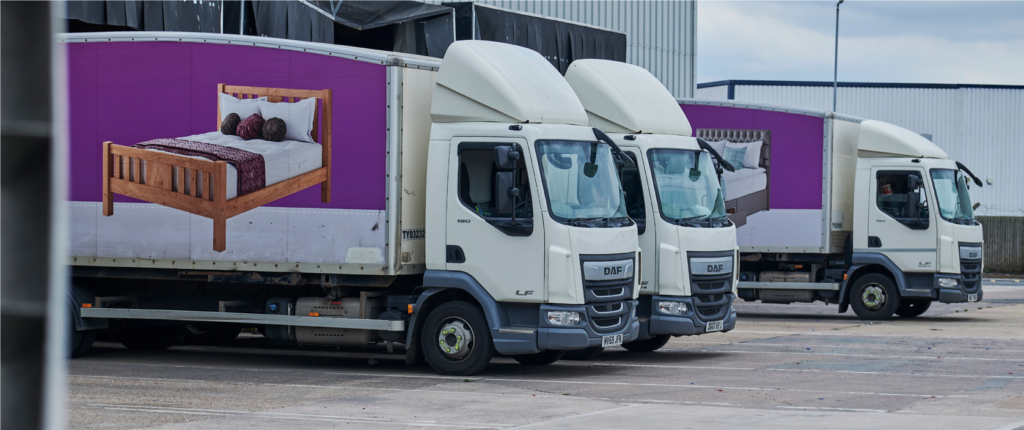 "The strategy reflects the holistic nature of sustainability and goes beyond improving the impact on the environment. Improving Bensons impact in a sustainable way on our customers, our suppliers, our planet, our people and our community is central to Bensons Together. These stakeholders make up the five pillars to the framework that sits behind the strategy. Each pillar has a high-level objective which defines where Bensons want to be as a business and our specific targets sits under these objectives.
"Bensons are committed to transparency in how we develop our targets and how we are progressing in meeting them. We have created a roadmap so we can start to ramp up focus on improving our impact on our key stakeholders. To ensure it is kept relevant we will be reviewing our strategy each year."
In the new financial period, Bensons said it is working on defining its science-based targets which will feature in the next version of the Bensons Together report. Furthermore, and alongside Bensons Together, the company has been busy with several other initiatives that link into its overall strategy. These include signing the British Retail Consortium's Diversity & Inclusion charter, supporting Absolute Radio's Cash for Kids campaign by donating 100 mattresses, bedframes and pillows to children living in bed poverty, the introduction of a cycle to work scheme and gym discount, as well as improving its mattress recycling proposition with customers old mattresses being recovered as energy from waste, and zero going to landfill.
BensonsForBedsManufacturing Limited, the manufacturing division of the business, has also signed up to the National Bed Federations (NBF) Pledge for our Planet. "We understand that unless we take the whole industry with us on this journey, we will face even more barriers. That's why we are involved in BRC groups, NBF committees and several forums sharing best practice," Bensons said.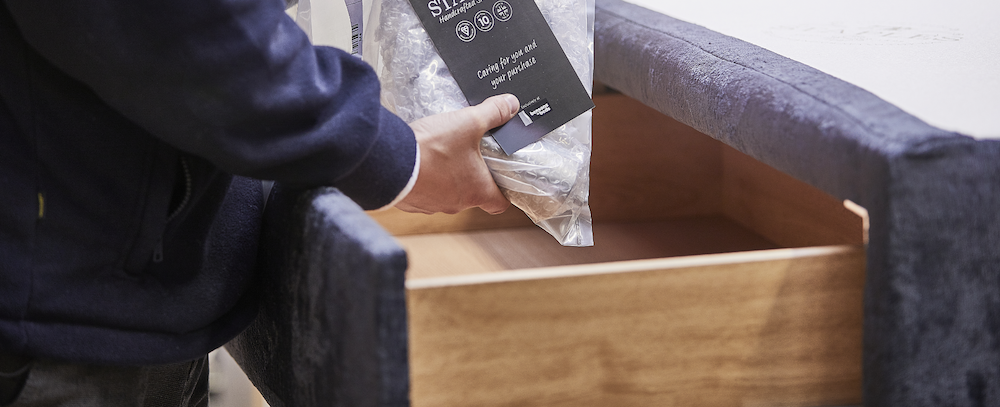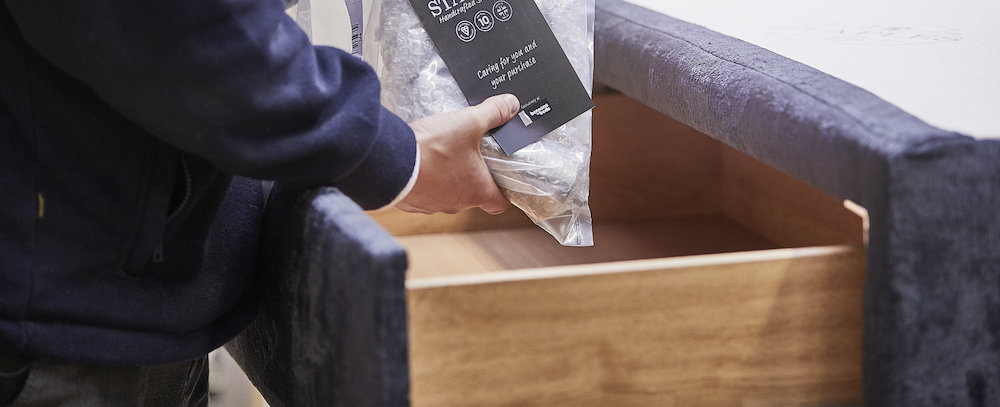 "We continued to partner with The British Heart Foundation during the period. In particular, we are proud that partnering with The British Heart Foundation helps to find new homes for beds that might otherwise have been sent to landfill."
Taking a closer look at Bensons' targets moving forward, in 2024, the business aims to be a zero to landfill company, have a complete supply chain map, provide a softs recycling scheme and to also provide a bedframe and bedroom furniture recycling scheme. Roll on a year, key targets include to recycle 30% of its customers old mattresses, that all flexible plastic packaging to contain >30% recycled plastic, that 100% of tier 1 suppliers to have set a Net Zero target and to also provide 300 cumulative hours of sleep education.
Looking further ahead, by 2027 Bensons will operate a 100% electric company car fleet and have a sustainability ranking on every product, while seeing a 50% reduction in recovered waste. The following year in 2028 Bensons will have 100% LED lighting across its entire estate, while recycling 75% of its customers old mattresses.
By 2030 Bensons hopes to achieve Net Zero (Scope 2 (Electricity) Emissions) status and that 100% responsibly sourced timber materials are used in its products, while also recycling 75% of its customers old bedframes, divans and bedroom furniture. The business aims to be 100% supplied by renewable electricity and to achieve 100% recyclable packaging. By 2034 Bensons aims to remove natural gas from its estate and in 2035, operate a 100% low carbon delivery fleet with 100% of customer deliveries made via low carbon vehicles. Then by 2040, the ultimate aim reaching Net Zero (Scope 3 (indirect) Emissions) status.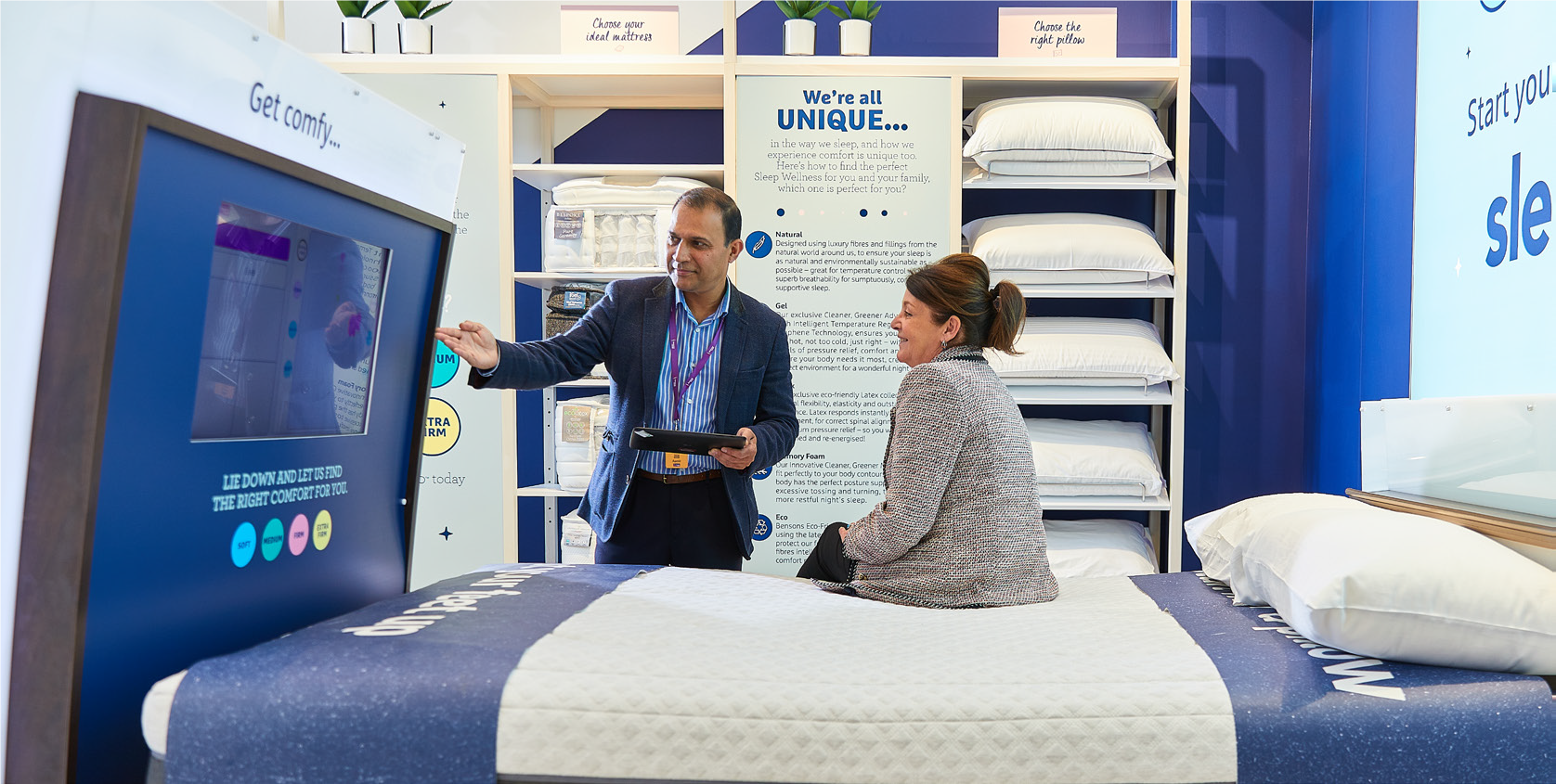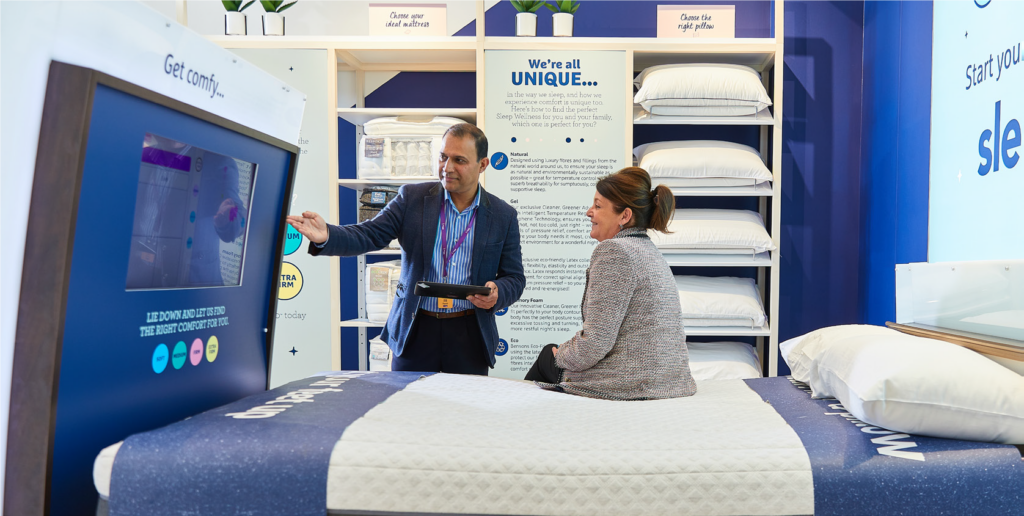 "We're adopting the National Bed Federation's (NBF) 2028 industry goal to recycle 75% of mattresses. So, by 2028 we want to ensure that for every mattress sold, we're recycling the equivalent of 75% of that quantity," Bensons said. "However, we have a long way to go to get to our 2028 target, which is why we've also included an interim target for 2025. We don't just sell mattresses, so we want to recycle 75% of our customers old bedframes, divans and bedroom furniture by 2030 too.
"Currently only a small percentage of our waste gets sent to landfill. We want to reduce that to zero by 2024. We also want to reduce the amount of waste we send to be recovered at energy-from-waste facilities. So, we've set ourselves a further target to reduce this by 50% by 2027.
"All of our own brand products made here in the UK under our Slumberland, Staples & Co and Simply by Bensons ranges contain only responsibly sourced timber components. We want to increase this to 100% across all of the products we sell that contain timber-related components by 2030."