The rate of furniture production during June decreased as did the value for the second quarter of 2022.
According to the latest Office for National Statistics (ONS) data, the rate of furniture production dipped 3.2% compared to May, while also down 2.9% on June last year.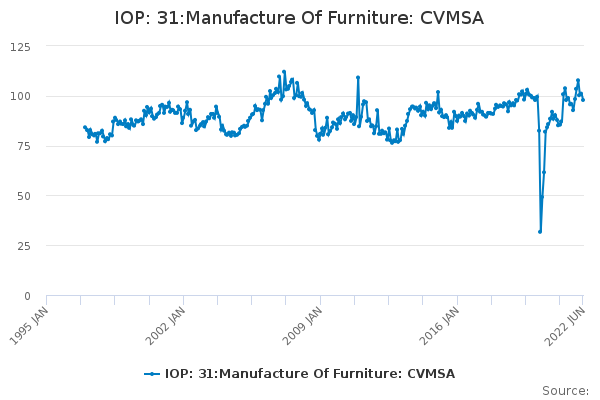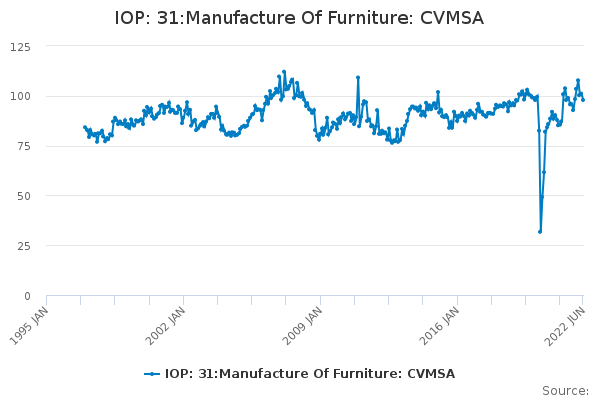 Overall, monthly production output fell by 0.9% between May and June 2022, reaching a level that was 1.0% below February 2020; this was the last month of "normal" trading conditions before the coronavirus (COVID-19) pandemic.
Meanwhile, the value of the manufacture of furniture for Q2 2022 resulted at £1.113bn, down 3.3% from £1.152bn in the first quarter. Against the same period last year, the value rose 9.4% from £1.017bn.
Total Gross domestic product (GDP) fell by 0.6% in June 2022, after growth of 0.4% in May 2022 (revised down from 0.5%), and was up 1.9% in the 12 months to June 2022.
The Platinum Jubilee, and the move of the May bank holiday, led to an additional working day in May 2022 and two fewer working days in June 2022. This should be considered when interpreting the seasonally adjusted movements involving May and June 2022.
Commenting on the latest GDP figures for Q2 2022, Director of Economic Statistics Darren Morgan said: "With May's growth revised down a little and June showing a notable fall, overall the economy shrank slightly in the second quarter.
"Health was the biggest reason the economy contracted as both the test and trace and vaccine programmes were wound down, while many retailers also had a tough quarter.
"These were partially offset by growth in hotels, bars, hairdressers and outdoor events across the quarter, partly as a result of people celebrating the Platinum Jubilee."