Montu Soni, director at Jaipur Furniture, shares an insight into the business, new products and sustainability importance.
Jaipur Furniture is a leading exporter of solid wood furniture from India. The company has a rich history spanning over 30 years and operates out of its three large family-owned factory facility based in Jaipur, Jodhpur and the state of Rajasthan, in the northern India-a region, which is long famed as an important hub for handicrafts and home furnishings production.
In the UK, Jaipur has a warehouse based in Huntingdon, where they pride themselves on being able to offer a quick turnaround to customer orders. Offering a vast variety of products, available directly from either their warehouse or manufacturing facility in India, the company has continued to grow internationally, supplying some major businesses in the process.
These include the likes of IKEA, Maisons du Monde, Dunelm and Shop Direct to name but a few, while the company has ambitions to push on in the UK. Montu Soni, director at Jaipur Furniture, said: "We are doing very well at the moment and keen to expand our customer base in the UK market. Things are going perfect for us. The warehouse has been brilliant and has seen year-on-year growth in order volumes. As we are direct to factory, customers don't need to go to a third party to buy, they can come direct to us without the need for a wholesaler.
"Customers can order direct containers at the same price without travelling to India, while also being able to communicate directly with our UK office to get updates on factory orders without any hesitation."
Jaipur Furniture, which has been the recipient of India's Top Export Award in the Solid Wood category for the past 10 years, says one of its key initiatives, and reasons to its ongoing success, is their commitment to sustainably sourced products.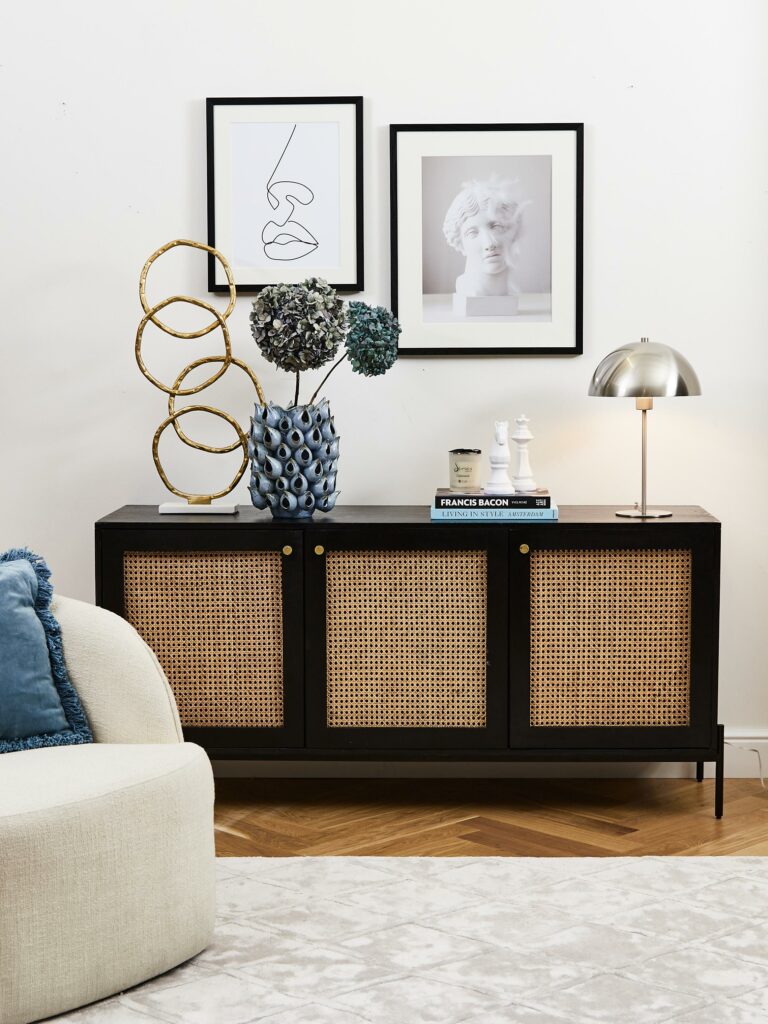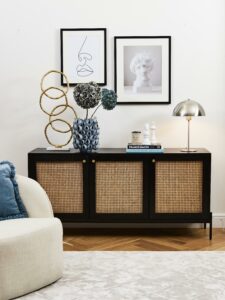 Soni continued: "We're committed to comply with the law of the land, forestry and environment conservation to provide sustainable furniture. Our factories have committed to an initiative where we plant 100 seeds for when one tree is sawn."
Considering their impact on the environment too, Jaipur aims to reduce carbon footprints every year by 15%, while also investing in technology and automation to make manufacturing and distribution processes even more efficient.
Jaipur has other growth plans in the pipeline too, and following the launch of its vanity category earlier this year, the company is setting up a ceramic factory to extend its product offering further. Adding to this still, Jaipur is also implementing an outdoor furniture factory with the aim to increase furniture capacity by 25% each year.
In keeping with products, Soni revealed that a previous attempt on showcasing industrial furniture to the UK market some three years ago went relatively unnoticed, but is now bang on trend in customer demand. "Three years ago, we introduced some industrial based furniture to the UK market following success in the Netherlands and Germany, but the UK market wasn't ready for that then. We are now seeing this trend grow in the UK, which has been very encouraging.
"Our customers are responding well to this demand. For others that are not so sure we offer visits to our warehouse so that they can see the quality of our products first hand. Our lead times from the warehouse are immediate if products are in stock, while from the factory, containers are dispatched every six weeks."
Soni said the year so far has been 'very positive' for Jaipur Furniture and is now looking to continue its growth path with the launch of new ranges. "We encourage you to come and see for yourself as we pride ourselves on the quality of our products."