Adam Miller, Sales & Marketing Manager at GFW, talks about the latest company developments as the business prepares to celebrate its 15th anniversary milestone.
Over the last two years, furniture supplier GFW has been busy expanding and developing its business from personnel to products and practices. All of which has positioned the company in a place to push on with further growth moving forward. One particular area of the business that has performed strongly in recent years is Home Office. This has been recognised by the industry after GFW were named 'Best Home Office Furniture Supplier' in the Big Furniture Awards, as voted by the furnishing industry.
"Home Office has been an exciting new category for GFW over the last few years, which was supported from Covid and maintained thereafter," Adam revealed. "We have more products that will be launched in Home Office sector over the following season and our recent award win is testament to the success of this expanding arm of the business. We're delighted to receive such an award and would like to say a big thank you to everyone that voted for us. It's a great honour."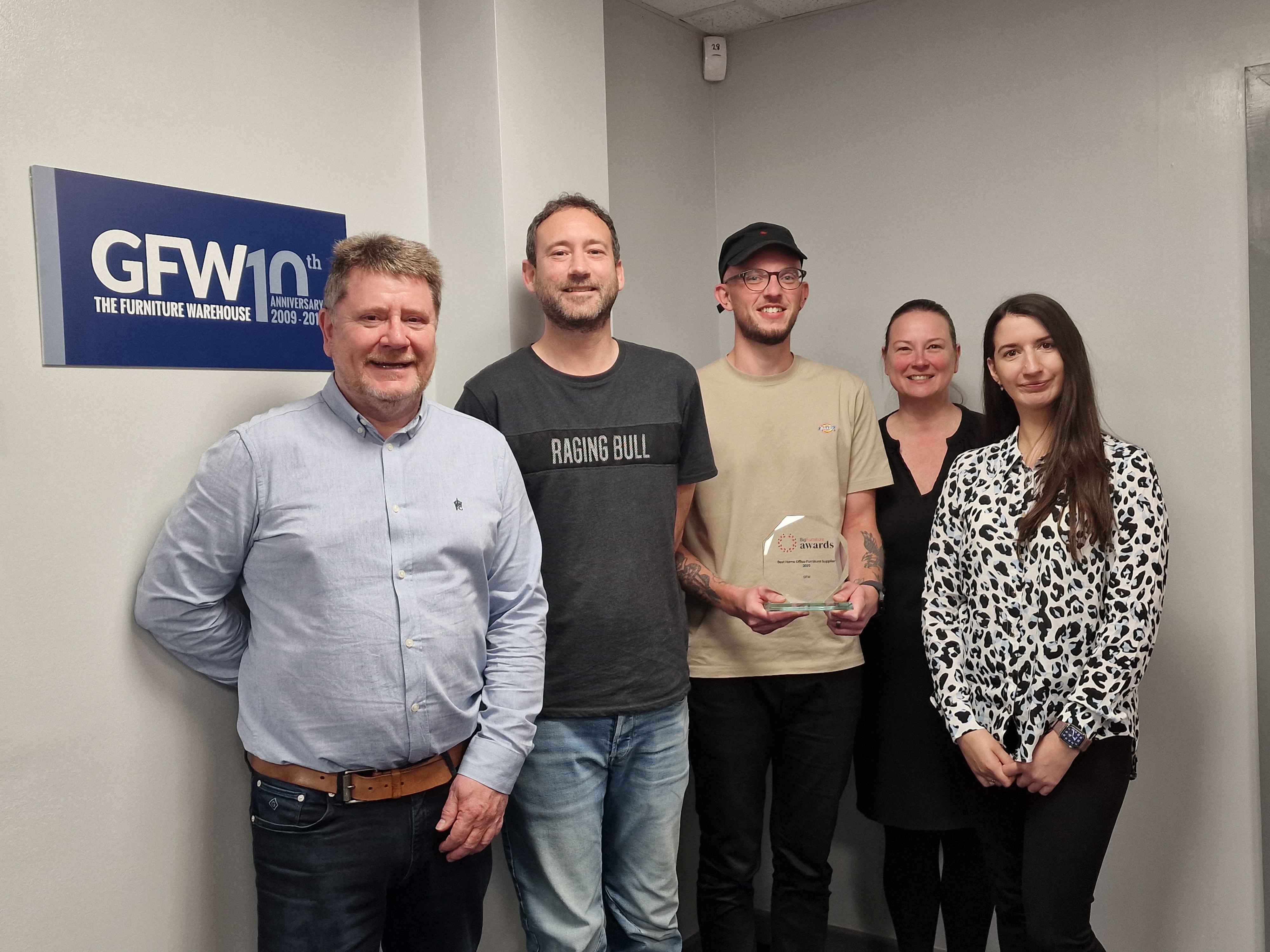 North West-based GFW, which remains family-owned, aims to do more than a regular furniture supplier, allowing access to all the tools needed to ensure a drop-ship business runs efficiently. With the company approaching its 15th anniversary in 2024, their experience in developing and delivering flat-pack furniture across the UK and European markets are second to none, as Adam explains: "GFW are here to streamline your drop-ship operations. Our team of dedicated industry experts have a wealth of knowledge across Sourcing and Development, Supply Chain and Logistics, Sales and Marketing, Systems and Integration, and Customer Experience. We understand the key aspects of drop-ship success and whether you're a physical retail or ecommerce business, GFW have the solutions ready to drive your business forward."
As part of its ongoing commitment to evolve and develop, GFW has expanded its team in the last two years with key appointments being made in Sales, Product Development, Analytics and Supply Chain. Furthermore, this year alone has seen a core-focus on the customer experience, as Adam says: "2023 is all about Customer Experience for GFW. One of the notable changes this year is we intend to deploy our new Customer Experience portal to assist customers/consumers with their post-delivery support requirements, which should provide a cleaner and faster solution to issue resolution, while spare parts should be handled just as fast as full stock item orders.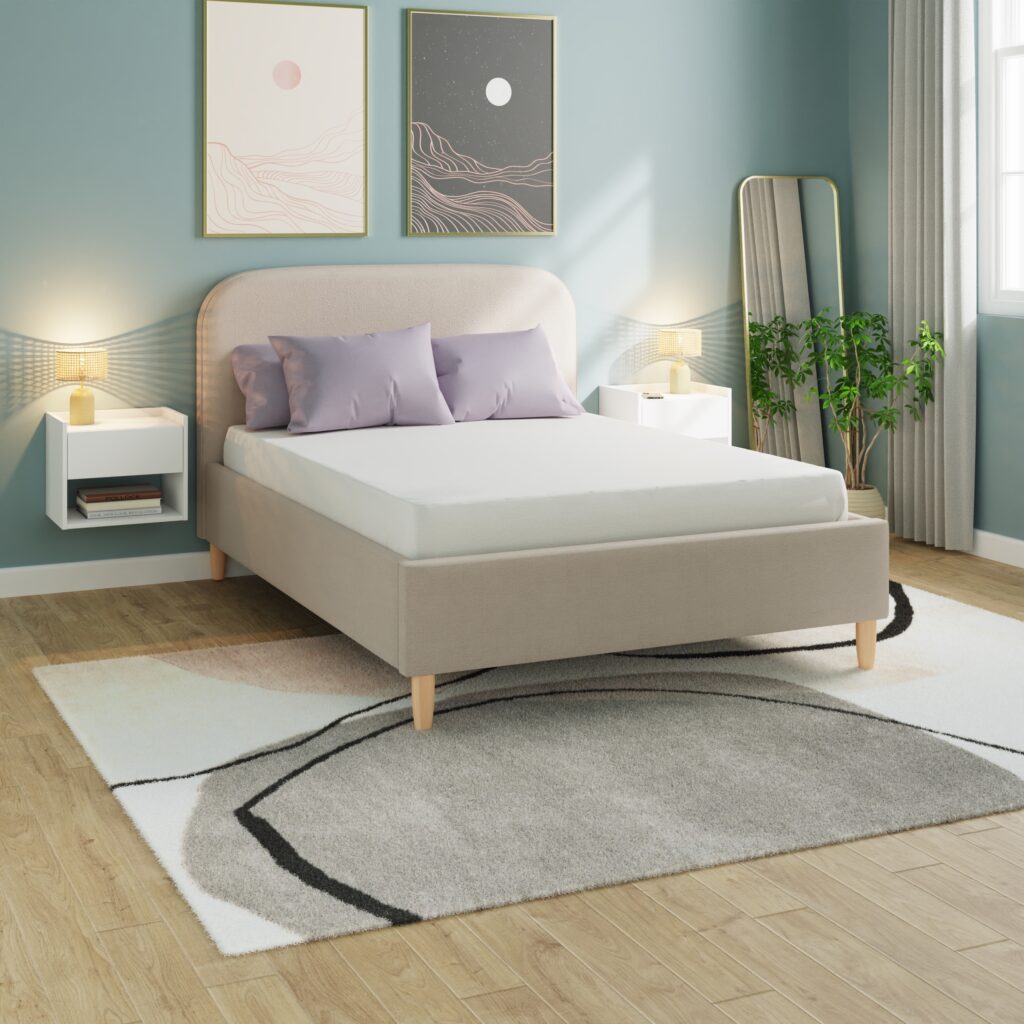 "In other areas, we are also redeveloping our website for a 2024 launch to significantly improve on the current order portal and provide customer performance dashboards where they can gain insight/recommendations on their account and performance.
"Forward focus in product development also remains on providing high quality KD furniture, however we are working on a number of initiatives at the moment including moving to FSC, sustainable packaging sources, increased focus on design and supply chain optimisation and diversification. Our anniversary year is going to be a big one for us and our customers."
Reflecting on the year to date, Adam said that business is positive despite the challenging climate every company is operating in at the moment. "The business is having a positive year with key partnerships continuing to flourish and new business taking off well. We are also accepting new accounts on a case-by-case basis too. Availability has returned from pandemic levels to be maintained at 95%+."
As highlighted earlier, product development is at the forefront of GFW's strategy. Adam confirmed a number of exciting new ranges currently in motion, while also revealing the success of one of its recently launched beds. "The Florence Boucle Bed, available in two neutral colourways, was launched in late-Q2. So far, it has delivered a strong performance and a range extension is planned for Q3 with further potential expansion for SS24.
"In our award winning Home Office category, we're launching a new range, while our Catania is a new cross-category range for GFW, working with the timeless Herringbone style and two colourways. It's had a big impact on the market and performance since launch, so we're very excited about this one.
"Finally, the new Nervata range is fully FSC and massively on trend. It features black ribbed effect with accentuating brushed gold features on the handles and legs. This is due to launch in Q3 so watch this space. If you are interested in working with GFW, we encourage you to contact us via our website."