Manufacturer and supplier of decorative ceramic tiles, Craven Dunnill, has announced the launch of its new showroom and design hub.
Located between Alderley Edge and Wilmslow, Cheshire, the new showroom presents a premium selection of wall and floor tiles, bathroom furniture, kitchen worktops, swimming pool mosaics, and handcrafted three-dimensional ceramics.
The tiles are sourced from the world's leading manufacturers, including the finest Italian ceramics and handcrafted British artworks. Raising the bar for the industry, its state-of-the-art Infinito Collection of large porcelain slabs will also be presented for the very first time.
Simon Howells, Managing Director at Craven Dunnill, comments: "Strategically placed in the heart of Cheshire's 'Golden Triangle,' our new Showroom and Design Hub is an aspirational space which fills a gap in the market, bringing unparalleled services and products to the area.
"We are renowned for exceptional service and premium ceramic tiles, but also bring wider, entire design solutions – ranging from affordable to luxury interiors, supported with installation materials, coordinating grouts, ancillaries and wet-room accessories. The Showroom and Design Hub is a catalyst for pushing boundaries and perceptions of how and where ceramic and porcelain tiles, mosaics, and large format slabs can be used both around the home and in commercial spaces.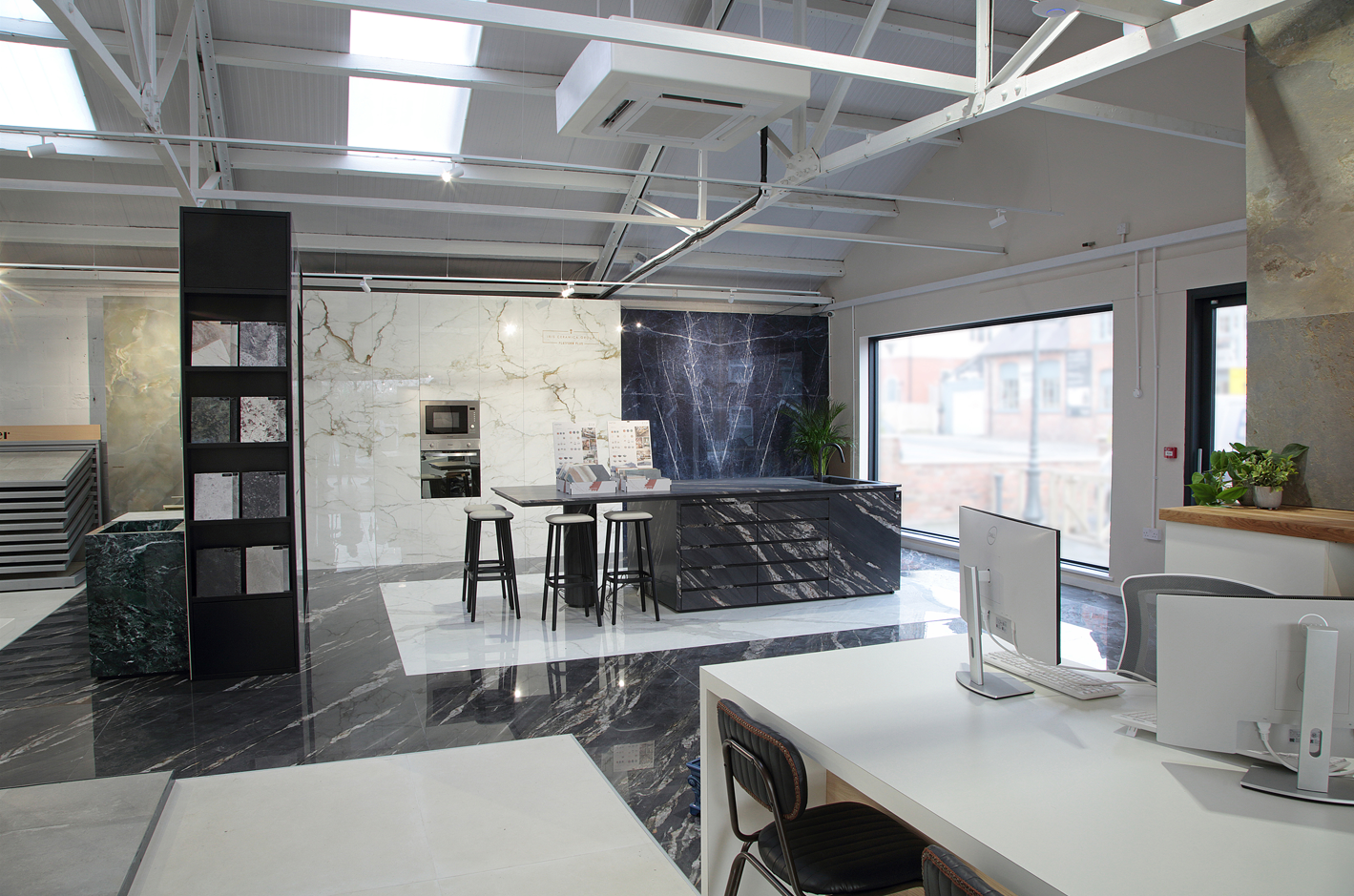 "At Craven Dunnill, we are committed to offering solutions for all design styles, requirements, and audiences, with each collection as beautifully crafted as the next. The Cheshire showroom is a one-stop destination for inspirational design touchpoints that matter."
Encompassing 150 years of design, the showroom environment will also be a design hub for its clientele, offering a contemporary space for design consultations, CPDs, technological presentation, and client meetings. Craven Dunnill is delighted to welcome customers and design professionals into the new cutting-edge showroom.
Partnering with Italian manufacturer, Iris Ceramica Group, Craven Dunnill's new Infinito Collection is a central feature of the design scheme and offers innovative solutions for the use of large format porcelain slabs. The revolutionary Infinito Collection also features Iris' award-winning design technologies, Hypertouch and 4D Ceramics, which further distinguish the collection.
Hypertouch offers integrated home-automation sensors which can be concealed behind the ceramic surface, and activated simply by touch to control lighting, doors, or AV equipment. 4D Ceramics represents a revolution in large-format porcelain, presenting a technologically advanced surface which strikes the perfect balance between aesthetics and technical performance, while also introducing green hydrogen production processes developed exclusively by Iris Ceramica Group.

As the very first showroom in the UK to display both of these pioneering technologies, the environment will allow Craven Dunnill's visitors the opportunity to experience these technologies first hand in a space with limitless surface solutions.
The showroom will also showcase Craven Dunnill's hand manufactured products through its 150-year-old specialist division, Craven Dunnill Jackfield.