When it comes to upholstered furniture manufacture, selecting the right filling material is crucial to achieving both comfort and durability. Two popular options adopted by the industry are foam and fibre. We spoke to leading foam and fibre converter, Peak Converters, on why each option has its unique characteristics, benefits and considerations.
Foam
Foam fillings have been widely used in upholstery for decades and have long been the go-to material, known for their exceptional comfort and support. They are also highly durable, designed to be long-lasting, and have an ability to retain shape, even with regular use.
Foam is resistant to sagging, deformation and loss of support over time, meaning that for upholstery manufacturers the product maintains its original look and feel for an extended period, giving enhanced durability.
It also comes in a variety of densities and firmness levels, allowing the furniture manufacturer to choose the right one for each product and specific need, or desired USP for your product.
High density foams, due to their structure, also have excellent anti-allergen properties.
Despite its many proven benefits, the main draw-back associated with foam usage is its environmental credentials. Foam is made by mixing chemicals and expanding agents and until very recently it has been difficult to recycle end of life foam products.
Many foam products can be repurposed at the end of their life into materials such as insulation, soundproofing, and even mulch. However, if sent to landfill, foam can take a long time to decompose.
The foam industry has been working very hard to find a solution to this issue. Earlier this year it was announced that foam manufacturers have successfully produced the first flexible foam sample from fully recycled polyol, along with the technology to chemically recycle these products and convert polyurethane into a high-quality recycled material. This is great news for our industry and the circular economy.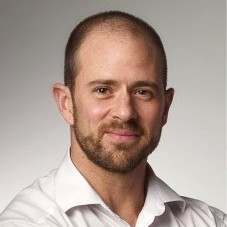 Fibre
Fibre has been used as a filling material by the furniture industry for many years now, primarily for wrapping cushions made from foam cores to give a softer feel. However, during the pandemic its usage became more mainstream with fibre now being more widely used by upholstered furniture manufacturers for frame wrapping. This was partly driven by foam shortages within the supply chain, which meant that the industry had to seek alternatives during a time when the demand for upholstered furniture was increasing. As a result, fibre gained popularity.
Fibre fillings are generally made from polyester fibres and provide good levels of comfort. Fibre offers a soft feel and can be particularly suitable where a 'sink-in' sensation is required. It also has good hypoallergenic properties. Fibre adds a luxurious touch to furniture, making it comfortable and inviting.
Fibre fillings have gained popularity in recent years due to their affordability and eco-friendly nature. Some are now made from fully recycled materials, with fibre being a completely recyclable product at the end of its life.
So, where does the future lie?
At Peak Converters we see a future where both families continue to co-exist. We have several exciting, ongoing projects aimed at supplying more eco-friendly products using both foam and foam replacement fibres.
Mike Crowshaw, managing director of Peak Converters, commented: "Our team have been working hard on several new developments in partnership with some of our key upholstery clients. We pride ourselves on our innovative ability and are continually pushing the boundaries to stay at the forefront of new industry technology. We look forward to sharing the outcome of these projects later this year."
For further information visit Peak Converters on the Big Furniture Show