Luxury textiles brand Chase Erwin is continuing its growth across global markets with new additions to its European partner portfolio, ensuring a presence in leading showrooms in Portugal and Italy, as well as sales throughout Scotland.
Chase Erwin is partnering with SETTES, the exclusive interior design distributor, to showcase the brand in their prestigious showrooms in both Portugal's capital of Lisbon and the northwest coastal city of Porto. With over 32 years' experience of working with high-end international fabric, wallpaper and accessory names, SETTES is the ideal home for Chase Erwin in Portugal.
Chase Erwin will have three agent representatives in the region, to market the company's wide range of elegantly crafted fabrics in sophisticated colour palettes for the luxury residential and commercial sectors.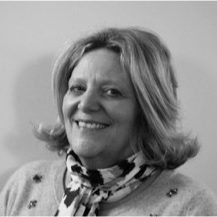 Located in Turin, in Northern Italy, Chase Erwin is also partnering with the high-end textile and furniture consultancy showroom MisciMasci. As suppliers for the Italian interior design sector, MisciMasci offer their clients a consolidated experience in luxury furnishing, textiles and fabrics which is unique to the market, helping their customers source the perfect solutions for their project.
Chase Erwin will have two agents, who will be collaborating with manufacturers and suppliers in the northern Italian region, conveniently located less than 150km from the global design capital, Milan.
In addition, Chase Erwin has appointed Helen Drummond, as the new Trade Representative for Scotland. With over a decade of interior and fabric sales experience, Helen brings a wealth of knowledge to further improve Chase Erwin's brand awareness across the UK market. "We are strategically continuing to expand the Chase Erwin brand and look forward to collaborating with our new partners in these carefully chosen European cities.
These new partner showrooms will be complementary to Chase Erwin's flagship showroom, centrally located within the Design Centre Chelsea Harbour, London. Helen's presence across Scotland will provide the valuable growth we desire in the region, as well as strengthening the company's presence. These new relationships will further enhance the brand's reach, ensuring that our high-quality collections are specified for many more luxurious projects across Europe and beyond." comments Chase Erwin CEO, Lauren Stonnell.