Independent carpet and flooring company Elite Floor Coverings has announced the opening of its new store and website launch.
The business has opened a new 10,000sqft store on Ghyll Royd in Guiseley, near Westside Retail Park.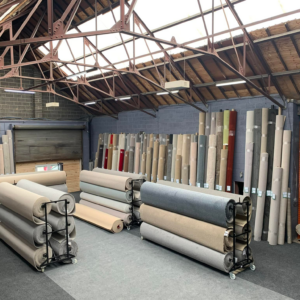 The new store is the third location from Simon Thomas and Dave Marsden, who are also co-directors of Greenholme Carpets and Flooring in Otley and Wharfedale Carpets and Flooring in Yeadon.
Alongside the opening, Elite Floor Coverings has also announced the launch of its new website elitefloorcoverings.co.uk.
To celebrate the launch, Elite Floor Coverings are donating all proceeds from tits carpet auction to The Principle Trust Children's Charity, which supports children who are underprivileged, disadvantaged, disabled, have life-limiting conditions, or who have experienced poverty, trauma or abuse. The auction takes place Thursday 27th April (today).
Commenting on the launch, the business said: "We are now open to the general public and tradesman alike. Our new store is located at Ghyll Royd, Guiseley, and just a short drive down from the retail park.
"Our growing business has new products coming in weekly to offer an ever growing amount of choice for our customers and trades alike. Not to mention our new LVT stands and new colours in our popular ranges of carpets.
"We have huge ranges of carpets and vinyls to choose from, all designs and colours, also artificial grass, laminates, LVT, roll ends and much more. We look forward to seeing you all in this exciting new chapter here at Elite Floor Coverings."