Industry hotshots came out in force in July and had a blast at Big Shots, the annual clay pigeon shoot organised in aid of The Furniture Makers' Company, raising £30,000 for the charity.
The fundraiser, which is supported by Furniture Village, took place on Wednesday 6 July andwas held at Holland & Holland in Northwood, Middlesex, one of the UK's premier shooting destinations.
Around 140 industry colleagues from companies including Blum, Burbidge Kitchens, Castelan Group, Crofts & Assinder, Harrison Spinks, Hypnos, Furniture Village, Ocee Design, Panaz, TMJ Interiors and Whitemeadow were in attendance, making up 34 teams.
After a tasty breakfast, Jonny Westbrooke, CEO of The Furniture Makers' Company, welcomed guests before Tony Attard OBE DL, Master of The Furniture Makers' Company, signalled the start of the 100-bird competition by firing Holland & Holland's antique cannon.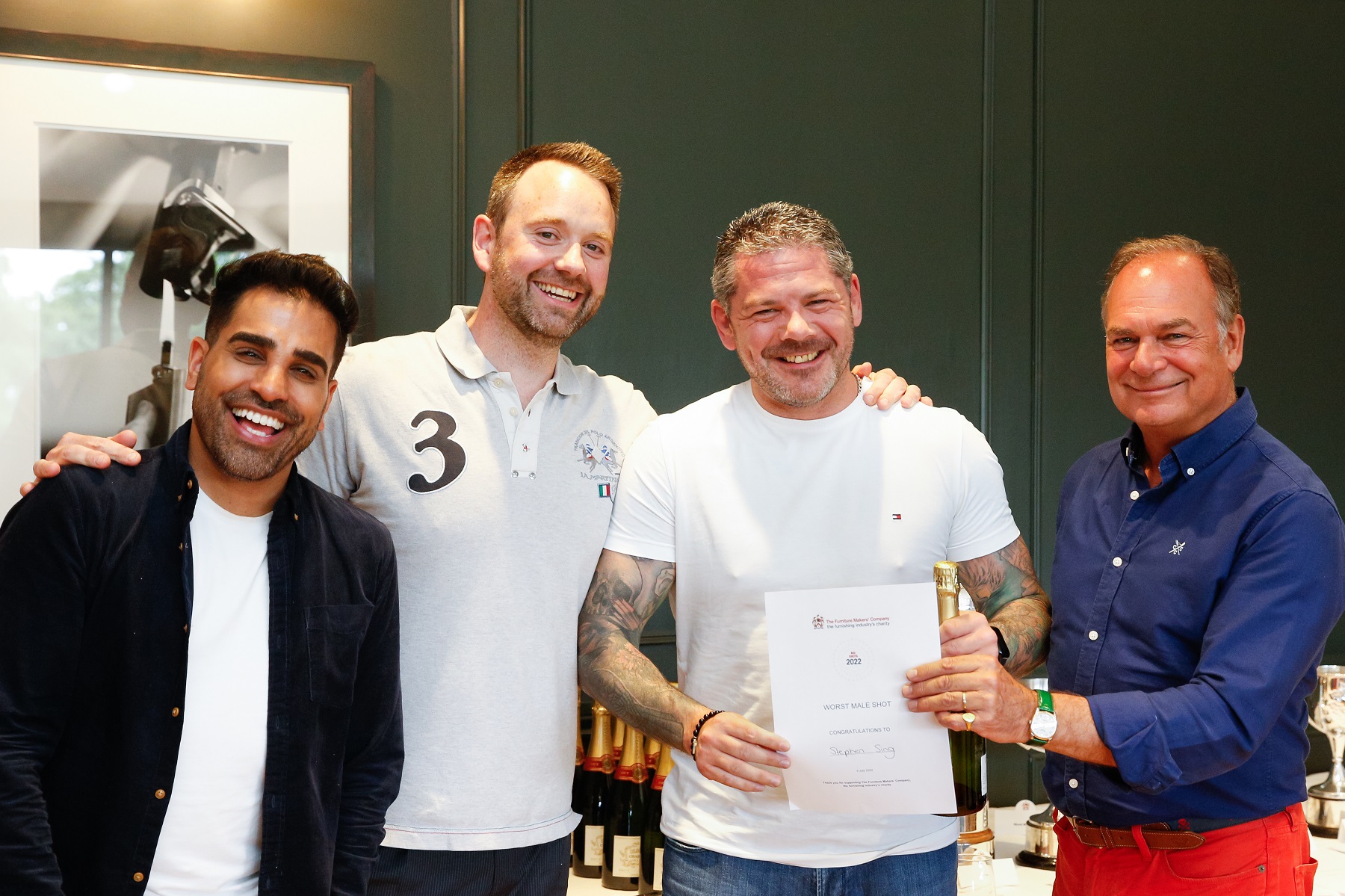 Each team then leisurely made their way round eight stands, which included a thrilling eight straight stand, set in the estate's 60 acres of stunning open countryside.
The weather and conditions were perfect and there was no chance of anyone not having an unforgettable experience thanks to the superb coaching of Holland & Holland's gun stewards. Once the final clays were shot, guests were able to relax and chat during the lunchtime drinks reception before sitting down to a hearty three-course meal in the club house.
The fun-packed day finished with a charity auction and raffle, followed by the results of the shooting competition, with the awards being presented by Dr Ranj, television personality and Furniture Village sleep ambassador.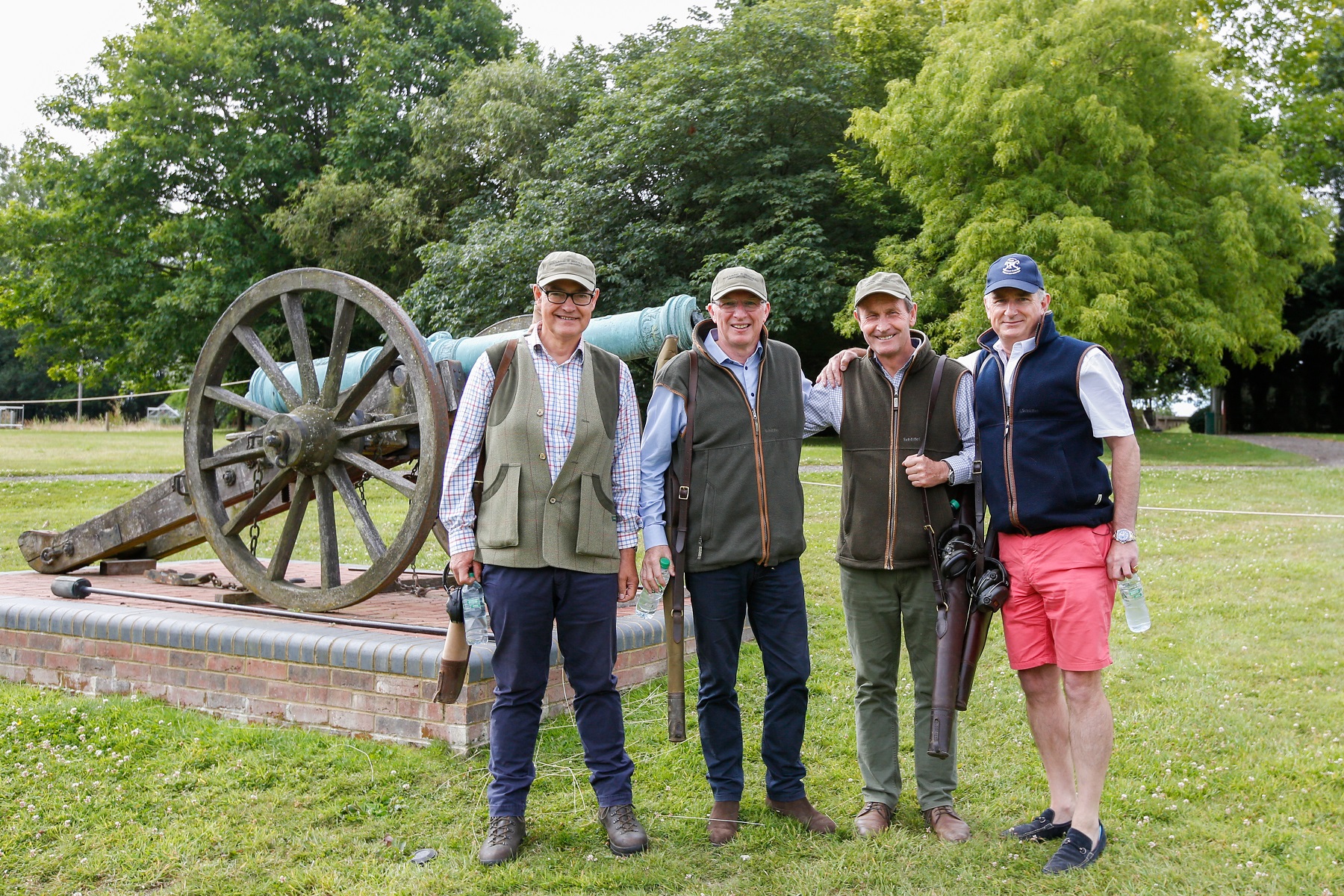 Jonny Westbrooke, CEO of The Furniture Makers' Company, said: "As always, Big Shots demonstrated why it's such a popular event with so many in the industry. It was wonderful to welcome new and returning faces to the event, where they got to enjoy the first-class shooting grounds and then network with their fellow guests.
"Thank you to everyone who joined us for a memorable day and helped raise such a significant sum for our charity. It will make a huge difference to the lives of people entering and already working in the UK furnishing industry. Our thanks to all the sponsors that contributed to the success of the day and a special mention to our principal sponsor and event supporter Furniture Village."
Charlie Harrison, commercial director at Furniture Village, said: "It's a pleasure to be so heavily involved in such a fantastic event for such a great cause and it was lovely to see so many smiling faces. A big thank you to everyone who helped support the day and the organisers who behind the scenes, make these terrific days happen."
Full results of the competition were:
• Top Team – Furniture Old Boys – 268 points
• Runner up team – Alderbury Sons of Guns – 242 Points
• Top Flurry – The Furniture Old Boys – 59 points
• Top Novice Shots – TMJ Interiors
• Top Male – Ian Griffin – 62 Points
• Top Female – Susan Knights – 40 Points
• Top Gun Novice – Christopher Shaw – 61 points
• Lowest Male shot – Stephen Sing- 14 points
• Bottom Team – Biglight – 79 Points
The Furniture Makers' Company would like to thank main sponsor and corporate member Furniture Village as well as the other companies that kindly supported Big Shots through sponsorship or a donation to the auction, raffle or wine pull: Alistair Gough, Ben Burbidge, Biglight, Castelan Group, Colourfast World, David Woodward, Davy's of London, Ercol, Exponential-e, FIRA, Furniture Village, Graham Jones, Graham Marley, Holland and Holland, Luke Macdonald of Sworders, Martin Jourdan, Nicoletti Home, Swan Retail, Verco, ViSpring and Whitemeadow.
The 28th edition of Big Shots is taking place on Wednesday 7 June 2023.