Darren Potterton, managing director of GNG Group, takes our Big Interview spot this month where he shares an insight into one of his proudest moments and why his hot tub ticks all the boxes.
Let's start with you. Can you share a bit about yourself?
I'm an engineer by trade, but I became involved in the foam industry by chance, helping my dad out who was the production manager at GNG – that was back in the 1980s and 37 years later, I'm still here! I started out operating machines and have worked my way through the business, taking on roles in product design and development before moving into management, becoming managing director of our healthcare division and, ultimately, becoming managing director of the whole group.
What is your current job role and key responsibilities?
Since January 2021, I have been group managing director, responsible for our divisions supplying performance foam products for the healthcare, consumer and contract mattress, sports and safety sectors. GNG has become a leading name in British mattress manufacture, supplying our popular Komfi and Sonlevo ranges as well as recently adding Nectar Sleep to our portfolio for the consumer market. We are also one one of the largest indirect suppliers of medical mattresses to the NHS. Basically, I oversee all aspects of the business from sales, accounts and customer service to production and managing our 100-strong team.
What do you love about your job?
I really like the fast-changing, reactive environment – no two days are the same. As someone who enjoys problem-solving and dealing with issues, I find the role genuinely exciting. I'm also happy to make decisions, even if they're not always popular. While engineering tends to be a fairly regimented role and can be a bit monotonous, being responsible for a business with so many products and serving so many sectors means there's lots of variety. It's also rewarding working for such a fast-growing business, we're again expecting to see 20% year on year growth, despite challenges such as the volatility of the supply chain. It's been a tough few years in many ways, but dealing with the unexpected from Brexit to a global pandemic and now labour shortages and the energy crisis means that everything changes from week to week and I like the constant juggling required.
What time is your alarm clock set for?
I tend to wake up early doors even when I'm on holiday. Generally, I get up around 6am, walk the dog, shower, check emails, watch the news and then head off to work.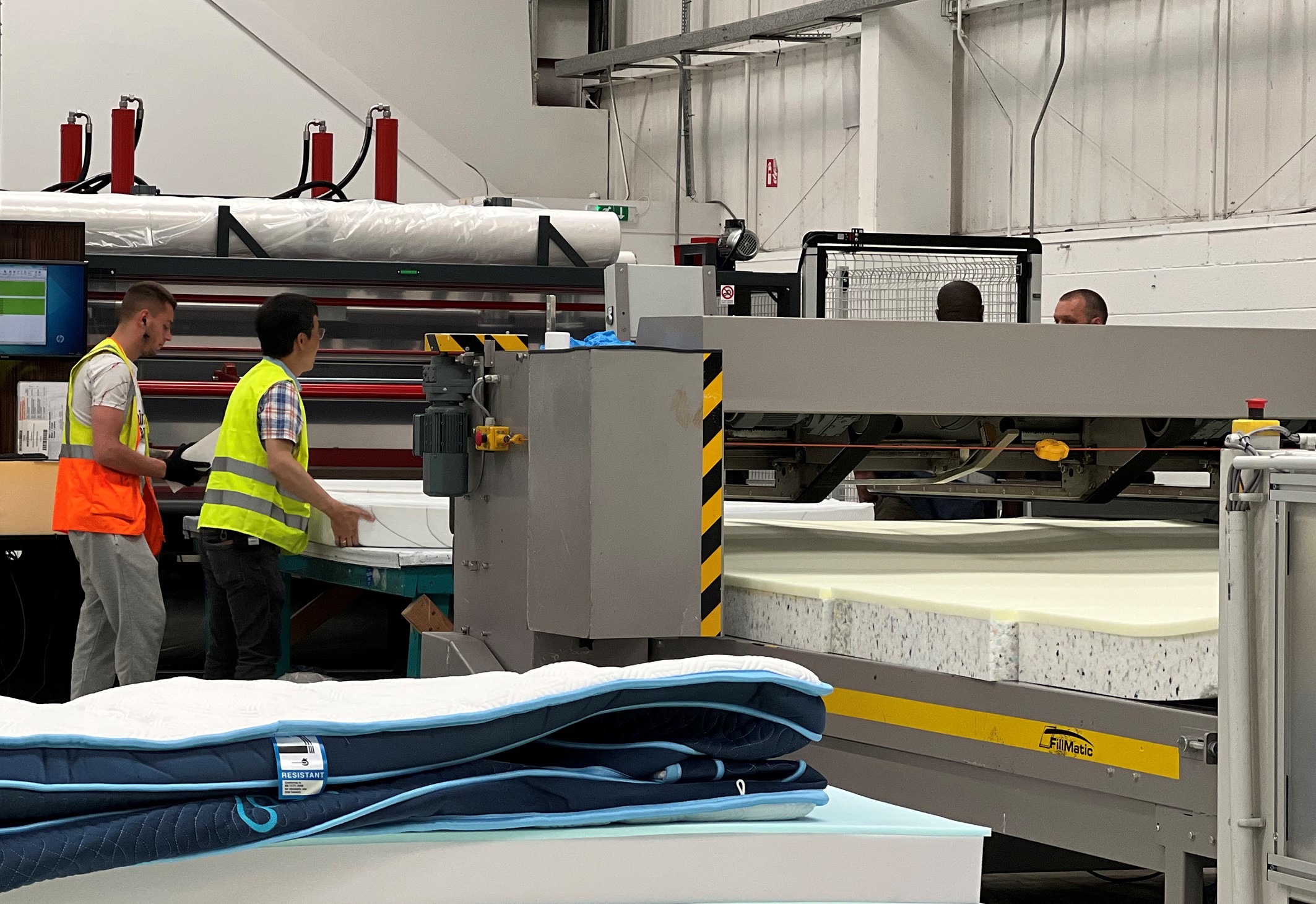 Why did you choose to work in the furnishing industry?
As I say, I didn't really choose the industry, but ended up here due to circumstance – I was disillusioned as an engineer so went to help my dad and stayed with GNG as it had lots of potential both for my career and as a business.
Who do you most admire in the industry?
That's a really difficult question and I don't think I could name just one person. I guess I most admire the businesses that have developed foam technologies and shown real innovation in creating new products that fulfil a genuine consumer need such as Tempur, Nectar and Simba.
Has there been any special moments during your career?
In a career of almost 40 years, there have been many! It's always special to be recognised for your skills and to be promoted. I'm very proud of where I am today and also of the success of the business – we now have three sites in West Yorkshire having made a £1.75m investment in a new factory this year, and we employ over 100 people. One of my proudest moments was in the early days of Covid when we switched all production to serve the NHS -I truly admire our amazing team who came in and worked ridiculous hours, helping us to manufacture 16,000 medical mattresses in just three months! We've also donated hundreds of medical mattresses to hospitals in Ukraine which again gives the whole team a lot of pride.
What is your favourite item of furniture you own?
It has to be my hot tub – we got it a year ago and it's a great way to relax after a busy day. Of course, I also have to mention my amazing mattress, it's manufactured from a special foam made specially for GNG and it's cool and lovely.
What do you think is trending within the industry at present?
There's a growing focus on green products and, fortunately, we've been working on this for some time, looking for environmentally-friendly solutions, including recycling foam offcuts and using reconditioned Ecofoam where possible. We achieved a carbon neutral certification in 2019 and were the first UK manufacturer to produce a carbon neutral mattress. The eco collections within our Komfi mattress range are designed to replace traditional foams with alternative, more sustainable comfort fillings that aim to take end-of-life mattresses out of landfill and back into the recycling chain. As a member of the NBF, GNG signed the 'Pledge for Our Planet' in May 2022, further demonstrating our commitment to becoming a more sustainable business and reducing our products' impact on the environment. With the current cost of living crisis, price points are going down and the middle market is likely to be squeezed – ensuring that we can manufacture as cost-effectively as possible will be more important than ever.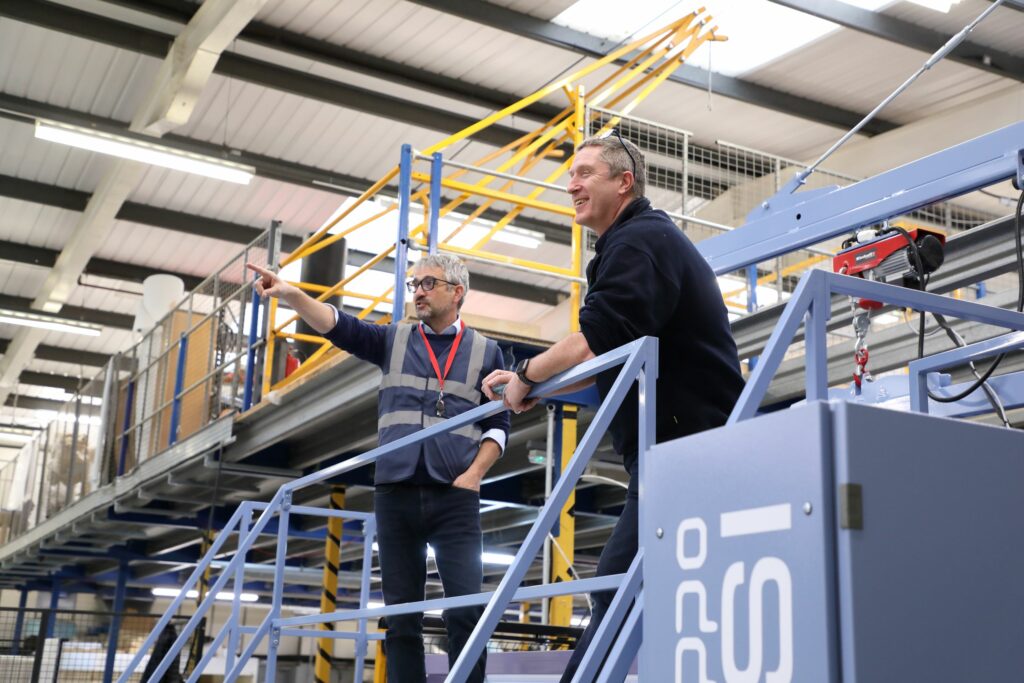 What would you change in the industry?
I think the sector could be better regulated, particularly in terms of tightening up sales and marketing claims. I often see products advertised with descriptions that simply aren't factual. For example, as the largest indirect supplier of medical mattresses to the NHS, we are well aware that there's no such material as 'medical grade foam', yet other companies are using this term and misleading customers. I would also like to see a greater drive towards supporting British-made products from both retailers and consumers.
Can you share an insight into your future plans?
Earlier this year, we opened a new 40,000sq ft factory and warehouse in Normanton, dedicated to our fast-growing mattress division. It has massively increased our capacity, enabling us to quadruple production, and keep up with demand. Going forward, we aim to continue to grow our customer base and, in particular, we will be looking to expand stockists of our Sonlevo range. We're also carrying on developing greener alternatives – we're currently working on a new, more environmentally-friendly range which will be less reliant on foam and will use other components. Watch this space!
What do you enjoy most outside of work / free time?
Living in Pudsey, I really enjoy getting out into the countryside on either my mountain or road bike, cycling in the Yorkshire Dales to beautiful places like Hawes and Masham. I also love beach holidays in the sun.
What might someone not know about you?
When I was in my teens, I was a guitarist in a punk band – we even had a single, but, unfortunately, we were never discovered. I also once had a job as Brian Adams' bodyguard when he played in Leeds!
If you had a different career, what would it be?
A bit random, but something that enables me to spend time outdoors, away from a PC or a mobile phone, maybe something like a dog walker.
Finally, if you were an item of furniture, what would it be and why?
Perhaps in light of the grand kids I'm now getting, three to date, I should be a grandfather clock!
Five Fun qs:
If you could hack into any one computer, whose computer would you choose and why?
Hmmm, the Prime Minister's would be good, a bit of scandal is always an interesting read!
What fact amazes you every time you think of it?
Statistically, it is more dangerous to go to work than it is to go to war!
What's the most spontaneous thing you've ever done?
I once decided to go on holiday on the spur of the moment. We booked at 10.00 at night and flew to Majorca the next morning!
What is the most important object you own and why?
I'm not really bothered about possessions, but I do have one thing that's precious to me. I have a two foot Buddha in my garden which contains my parents' ashes.
What did you think was cool when you were young but isn't cool now?
In my punk rock days, I had a Mohican – need I say more?