Sham Alaq, Commercial Manager at Sofa Factory – part of the Bentinck furniture group, shares an update on recent company developments and investments.
Sofa factory, part of the Bentinck's group, continues to grow its sales and customer base in both independent, group and contract divisions due to new designs and the continued speed of delivery.
Following on for our last visit with the business, which then talked about how ongoing investment across its three core pillars – people, technology and sustainability, was driving growth, Sham Alaq, Commercial Manager at Sofa Factory, shared an update on their progress.
"We are experiencing delays in the supply chain as all manufacturers are this year in foam, timber and fabrics, but due to investments previously made we are not expecting this to stop our continued growth due to our unwavering commitment to quick delivery. Every day is a challenge but careful planning has allowed us to continue to be a reliable supplier to our customers and we cannot see any reason why that should change. We have been delighted with the launches of new and upgraded models this year, with these placements already providing additional turnover."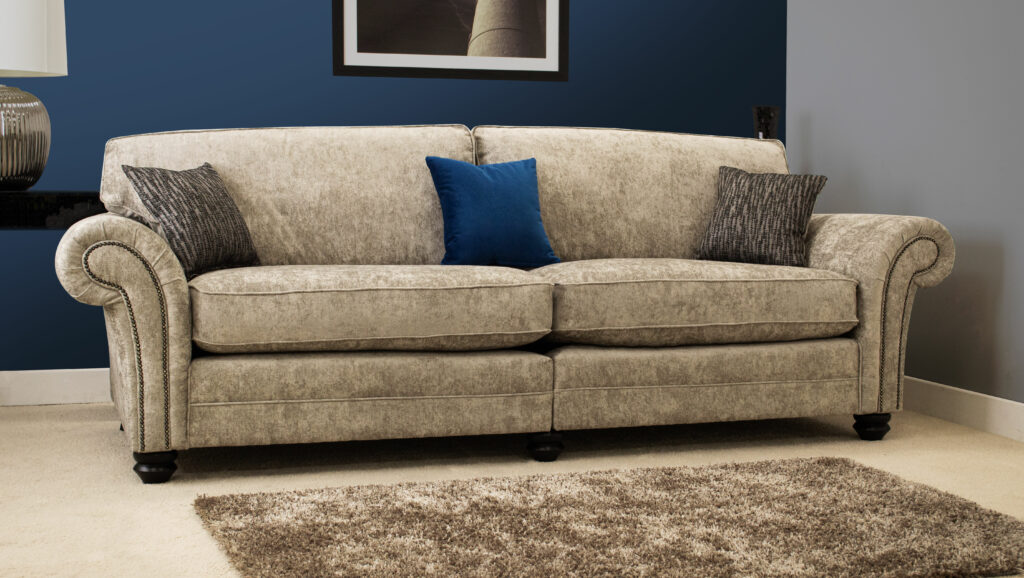 Operating as a family-owned company, based in Gateshead on the banks of the river Tyne and occupying a 129,000sqft factory sat in the middle of a seven acre site, Sham said that their understanding of customer needs has played a key role in their continued growth.
"The retail market continues to be unpredictable but our growth continues because we understand the value of retail customers and their reputations in these uncertain times, and this is something that is always at the forefront of our minds," Sham said. "Without supporting our retailers with quality, commercial products supplied quickly, we wouldn't be experiencing the success we are and we are thankful for the continued support of our retailer partners."
The company is now firmly planning for the coming months ahead, which includes attending the January Furniture Show at the NEC for a second time, where they will unveil many new models and designs. "We look forward to welcoming both old and more new customers over the coming months and providing our trading partners with a fantastic selection for the new year," Sham said.