Beds and mattresses retailer MattressNextDay has commenced the construction of its new purpose-built showroom, which is set to open later this year.
MattressNextDay said that the new represents "much more than just a new physical space" and is a prime opportunity to display their products and services in a way that "genuinely reflects our dedication to both quality and innovation".
Every aspect of the showroom, both inside and out, has been carefully considered to create a positive experience for its customers. In addition, the new building will also give the retailer extra storage capacity.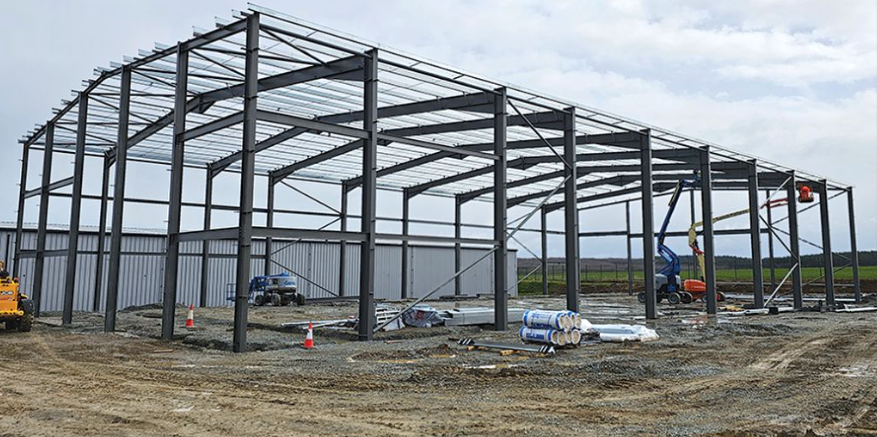 Martin Seeley, CEO of MattressNextDay, commented: "It's exhilarating to finally see the construction of the building on-site. After years of careful planning and tireless work behind the scenes, this marks the realisation of our long-held vision. We're confident that with this new showroom, we can elevate MattressNextDay to unprecedented heights and continue on our path of progress.
"We can't wait to open our doors and invite you to experience the new showroom for yourself. Keep an eye out for updates and sneak peeks as we get closer to the grand opening."
In other news, MattressNextDay has further expanded its Marketing Department with the appointment of Molly Beal as its new eCommerce Researcher and Copywriter.
Molly will lead the content strategy, playing a vital part in optimising its eCommerce platform and improving the customers' online experience.
Barry Rickhuss, recently appointed Marketing Manager, said: "As we continue to expand our online presence, we're confident that Molly's insights and talents in data-driven content creation will help us to stay ahead of the curve in the ever-evolving digital landscape. We're excited to have Molly on board as a key member of our team and can't wait to see the impact she will bring to the continued success and growth of the company.
"Molly's insights and expertise will help us to leverage multi-channel marketing and create an exceptional customer journey. Her writing talent and innovative approach will be invaluable to the team. Welcome aboard."