Bed manufacturer Sweet Dreams has announced the launch of its new Landmark range.
New for the upcoming Bed Show, the components are responsibly sourced using many recycled elements making the product more recyclable at the end of its life with the aim to make beds better for the environment.
Following on from signing up to the NBF Pledge For Our Planet, Landmark puts Sweet Dreams on the path to the five pillars of the Pledge, which reaffirms its commitment to sustainability, reducing global warming impact and waste.
Nick Williams, Sales Manager at Sweet Dreams, said: "After signing the NBF pledge last September, this is our first launch of more sustainable, eco-friendly products. We are really excited about the impact Landmark will have at the NBF show – we're on Stand G50.
"The Landmark range features six beds and includes foam free fillings, as well as sleep surfaces made from eco-friendly sustainable fabrics. The mattress offer is based on three best-selling springs system, 1000 and 2000 pocket and the 12.5gauge open coil.
"Eco-Friendly fillings include Platinum™, free from chemicals with sustainability at the forefront and 100% recyclable at the end of life.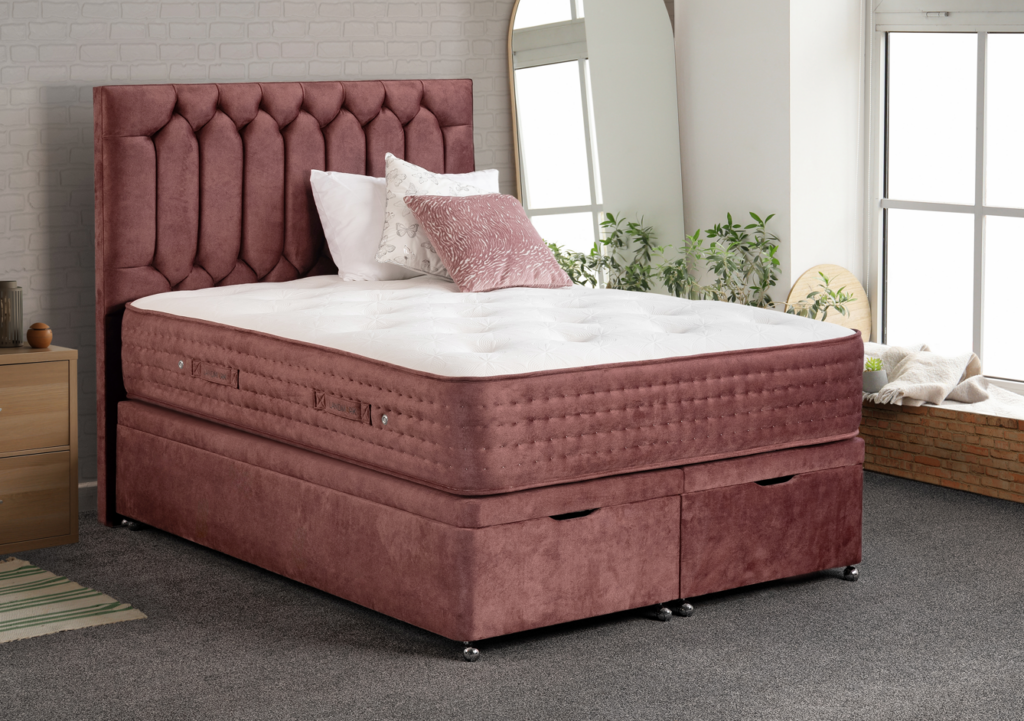 "The mattresses will also feature a co-ordinated border manufactured from the same sustainable fabric as the bases affording the bed a luxurious look and feel.
"The Landmark base comes with a choice of six 100% GRS Certified 100% recycled base fabrics. The GRS standard applies to the full supply chain and addresses traceability, environmental principles, social requirements, chemical content and labelling.
"The benefit of GRS is that our Landmark base, border and headboard fabrics will feature 94% less water use, 59% less energy use and 32% less CO2 emissions in the production process. The Landmark base fabric is the first of its type available from Sweet Dreams."
Continuing with the sustainable story, all Landmark bases and matching headboards feature FSC Certified wood. Landmark will be showcased during the NBF Bed Show in September along with its best-selling beds from its main catalogue and its range of Eden beds, the exclusive internet only range.