James Thompson, Senior Vice President – Commercial Europe at Ekornes AS, shares an insight into its UK performance and plans moving into the year ahead.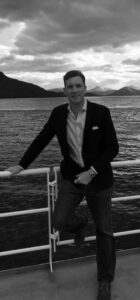 Simplification and a clear strategy with putting the customer at the centre of decision making has delivered record results for the UK division of Norwegian furniture manufacturer Ekornes AS. The group is the largest furniture producer in Norway and owns the brand names Ekornes®, Stressless®, Svane® and IMG. Operating globally, it was the UK market that outperformed the rest of Ekornes' divisions, driven by a "well executed" strategy.
James Thompson, Senior Vice President – Commercial Europe at Ekornes AS, revealed: "Whilst it remains hugely turbulent in the industry, simplification and reliability have delivered us a new record turnover for the UK market, doubling the size of the business, and making it the best performing market globally for the group.
"We remain very reliant on our strong relationship with our independent retail partners, who are a key part of the delivery of our brand strategy. The Norwegian ethos around community runs deep within our organisation and this plays heavily into this strategy. Our independent retailers remain the lifeblood of the communities they operate in, and ultimately deliver a strong retailer partnership. We remain steadfast to this strategy and partnership."
James highlighted that the business benefited from the buoyant focus on the home over the last year with consumers investing in their living spaces. Due to the brands repositioning, which started some years back, this played an important part in their growth and will continue to do so moving forward. He said: "Fundamentally, a focus on consumer journey, product and brand position have allowed us to pivot for the better. The business has reduced its range, therefore simplifying the consumer journey, reduced down the number of retail partners by 10% and developed new products that fit better into our portfolio delivering better customer (retailer) and consumer engagement.
"All topped off by re-positioning the brand as a lifestyle brand, through to rolling out of over 100 studio concepts across our network enhanced by fantastic photography and storytelling. Whilst at our roots the product remains technically the best made product on the market, we deliver this message to our consumers later in the journey, through our highly trained retail partners."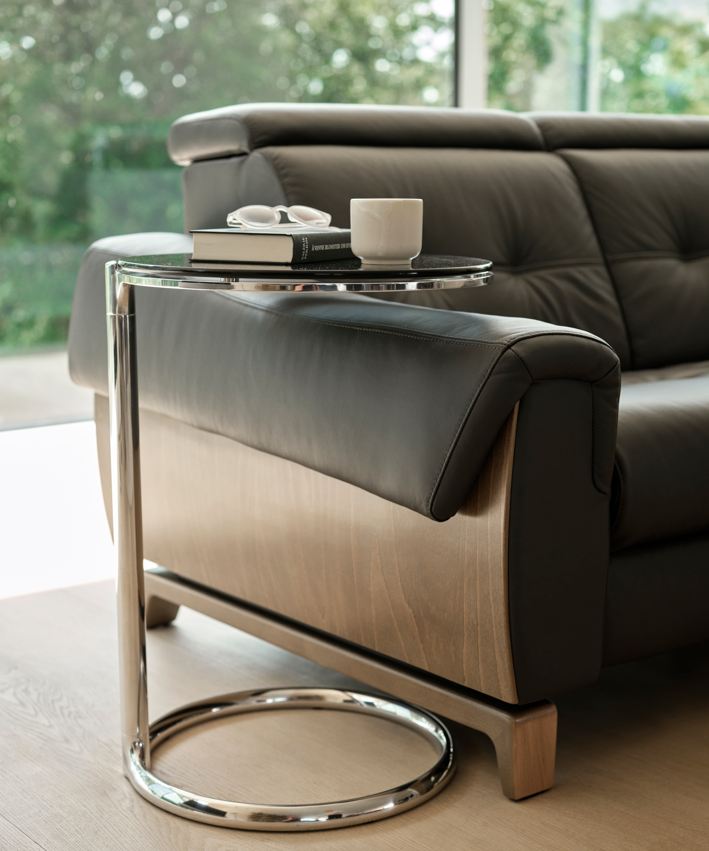 Another key cog in the Ekornes machine that has paid dividends is the investment in their digital platform, which has enhanced the consumer journey James touched upon. He continued: "Pre-pandemic the company invested heavily in our digital platform delivering an enhanced branded consumer journey, and better optimisation of this remains a significant focus, with a digital first marketing strategy taking significant focus past and present."
Alongside this, Ekornes has continued to invest into European production, which has been significant over the past three years. James added: "Initially this was to nearshore the production of our sister business IMG and more recently with further investment this has given us the chance to relocate some of our more labour-intensive product to our environmentally rated A+ facility in Lithuania, specialising in the production of our Stressless power sofas and our IMG business."
More recently, at the company's London Brand Store, it has re-introduced iconic models already in the portfolio but with enhanced comfort and quality, which will prolong the life of the product. This plays well into one of the pillars of its sustainable strategy; 'built to last'. "We have also extended our range of power sofas by adding new Stressless Anna to the family, a smaller more compact power sofa," James added, continuing: "We also took a second venue to display and introduce IMG models to the network of retailers with two white label concepts, Nordic Spirit and Scadia. So far, we have been pleased with the response."

James hinted that a number of "exciting projects" are currently underway and being developed by their Norwegian product development team, but remained tight-lipped on the details "for now". One thing James, who will be celebrating six years with the business in April next year, could share was an insight into his thoughts on industry trends. "On a macro level, I watch with interest how the pureplay online empire reorganises itself having had giddy valuations which have not been backed by proof of concept, ultimately built on low value and poor-quality products with a precarious value and supply chain, to me this feels like a new dawn. On a more local level, I remain very optimistic around UK and European production and how the near shoring of production will create opportunities both in the UK and within Europe.
"On reflection, we as a team have achieved a great amount, and in return cemented our position as the market leading Scandinavian lifestyle brand in the UK, back where it should be."