Bring your product display and ordering system to the next level through our Big Furniture Kiosk. Our dedicated Digital Display Totem allows for all your products to be showcased in one digital live catalogue that users can order in real-time. 
There's even the ability for sales agents to have the software at their fingertips through a smart phone and tablet too.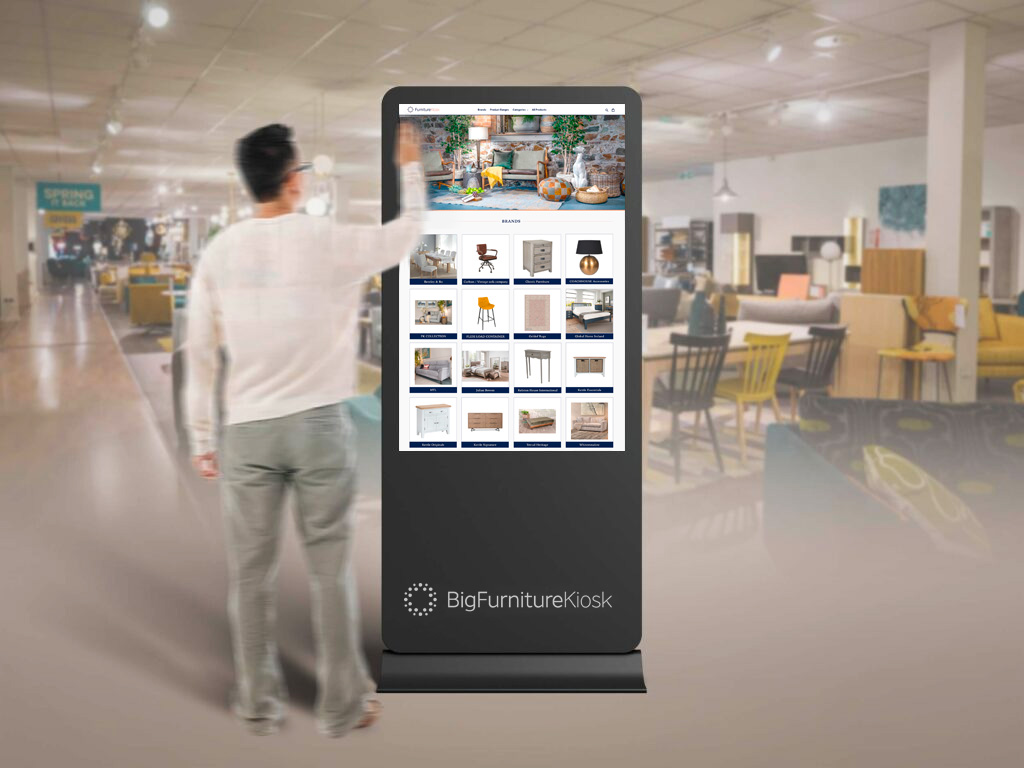 How it works is real simple. We upload all content and cost prices in your catalogue space. Your customers can browse what they like, find products, experiment with different product options, like fabric for example, then place an order using the smart trade secure ordering system.

Sound good? Let's talk more about totems. Contact info@bigfurnituregroup.com