Australian furniture maker King Living has opened its second UK showroom at Kingston's The Bentall Centre.
The move follows the success of the brand's store in central London at Tottenham Court Road with the new store featuring 2,500sqft of retail space.
A household name down under, KING is known for its fully modular sofas designed with a steel frame and Postureflex® seating system, similar to the steel suspension system used in luxury European cars.
Established in 1977, KING has a global network of showrooms spanning Australia, New Zealand, Singapore, Malaysia, China and Canada, adding London to the mix for their innovative and timeless designs.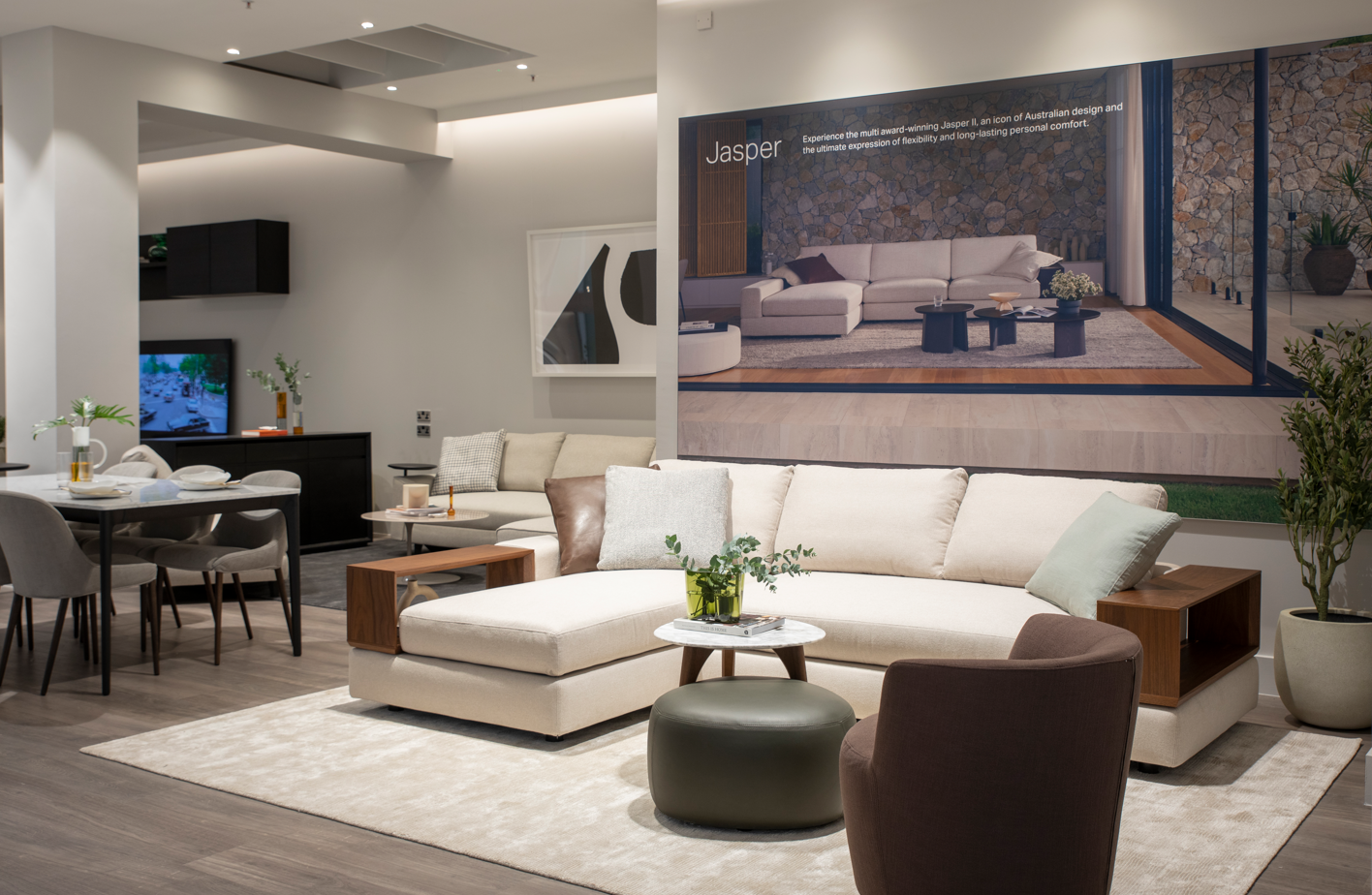 David King, Founder of KING comments: "We are thrilled by the success of our first UK showroom. London is one of the most incredible destinations in the world for design and opening a second showroom is testament to our innovative approach to furniture design and timeless appeal that translates on a global scale.
"We wanted the space to reflect the Australian way of living and evoke the nostalgia of a home – taking customers on a journey through our curated collections and aspirational lifestyle settings. The Kingston Showroom does just that. We can't wait to welcome new customers".
Available in over 200 premium fabrics and luxurious leathers, the entire KING range will be on display in the London showroom and available to shop online with helpful AR features allowing customers to visualise each piece in their home. The KING collection also includes a range of beds, mattresses, dining, outdoor, occasional, accessories and storage furniture, in addition to award-winning sofas, Jasper, Delta, Zaza and King Cloud.