Independent furniture retailer Lukehurst has unveiled its new external look following a £250,000 investment.
The store on Eurolink Way in Sittingbourne has seen the outside of the building undergo refurbishment works to better match the instore environment on offer for customers.
This includes new cladding, LED lighting and new signage, as well as the installation of a new mezzanine second floor extension to allow the business to offer more display space and a wider choice of products.
Commenting on the completed upgrade, Kathryn Lukehurst, Managing Director at Lukehurst, said: "It feels absolutely wonderful and quite emotional! Especially when a member of staff who knew and worked with my grandfather Gerald said wouldn't he be proud to see his name in lights "wowing" the passing traffic in what looks like a brand new 21st century building – a long way from the humble beginnings of a rented shop on Rainham high street. However, we can't rest on our laurels and we need to keep moving forward.
"We've had many comments from customers and general passing trade suggesting we are the new "John Lewis" of Sittingbourne. We knew we "blended" into the background and didn't necessarily look like a smart furniture showroom and at times questioned whether we needed to spend the money to upgrade our image but the transformation is huge and surpassed our expectations."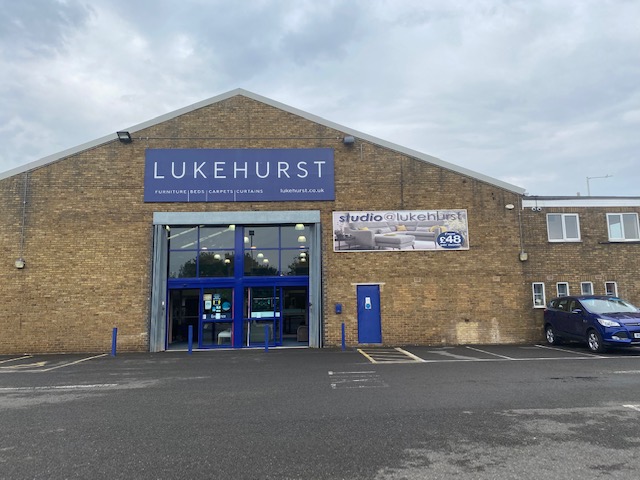 The outside works were officially completed on 15 November, although the store has remained open during the upgrade with Lukehursts expecting the investment to serve them well for the next two decades and more.
"We never closed and ran a clearance event over the period to sell old ranges/displays so that with the "reveal" of the new look store we also had new ranges internally to excite and inspire our customers," Kathryn said.
"We probably won't have an official reopening due to hitting our winter sale and all the promotional activity that goes on around that. For example, using a drone, we are filming the new exterior and interior to update and feature in our winter TV advert and promotional video, which will go out via our website and social media channels."
Looking ahead too, Lukehurst is continuing to invest with a new heating system at its Rainham store replacing an antiquated 50-year-old heating system.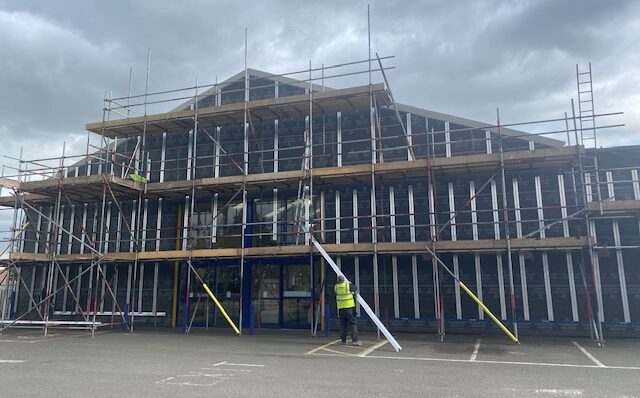 "In the new year we are investing in our in-store experience by introducing the new "man size" Furniture Kiosk terminals for dynamic online browsing of ranges we would have previously held in brochures, which will soon be interactive for the customer to use and order independently if required in store," Kathryn said.
"We are continuously investing in Google and social media marketing and the way in which our website can reach more people in the South East. We are considering proposals for 2023 for implementing solar panels on the roof of our Sittingbourne store and electric car charging points in the car park. We are continuously investing in product development with new ranges and displays to ensure that Lukehursts are a destination store of choice within the South East."