Independent beds and mattresses retailer Sussex Beds has revealed the rebranding of its delivery fleet with a fresh new look.
Sussex Beds has presented "Beddy Mercury", the first of its new branded vans, with four others given names as part of its marketing strategy, and a bit of fun too.
John Rayment, Operations Director at award winning family run retailer Sussex Beds, said: "We only have a couple done so far and two more next week, with the last to follow in January."
"All will be in the new blue branding, with features including 30 night comfort trial, Family Business and Eco-Disposal.
"Our team were then asked to suggest names, which were then voted for with the five winning names chosen to be printed on our new vans."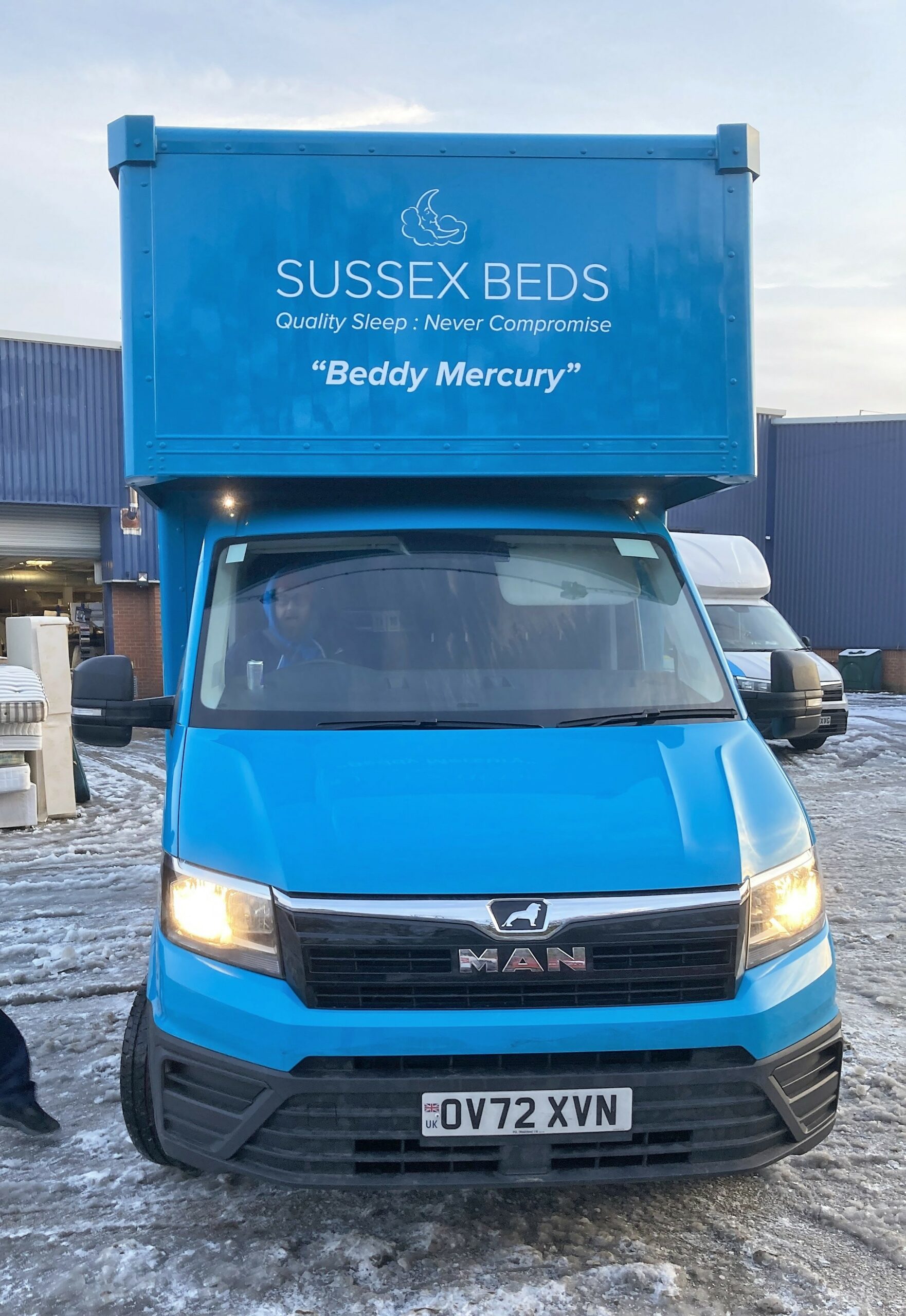 The chosen names for the other four are "Meryl Sleep", "Sleep Gonzales", "Dozee Rascal" and "Shaun of the Bed".
The van rebrand follows its recent announcement to open its first store in Surrey after completing an agreement to take the former M+Co store on High St in Horley, which is expected to open on Saturday 14 January 2023.
The new 6,000sq ft store marks another milestone for the retailer, entering its third county, while the store brings its portfolio to 14 locations. It is also planning to open a store in Caterham with more planned for the year ahead.